After being added to the system and receiving your registration email, the link from the registration email will open the School Portal Sign-Up page as follows: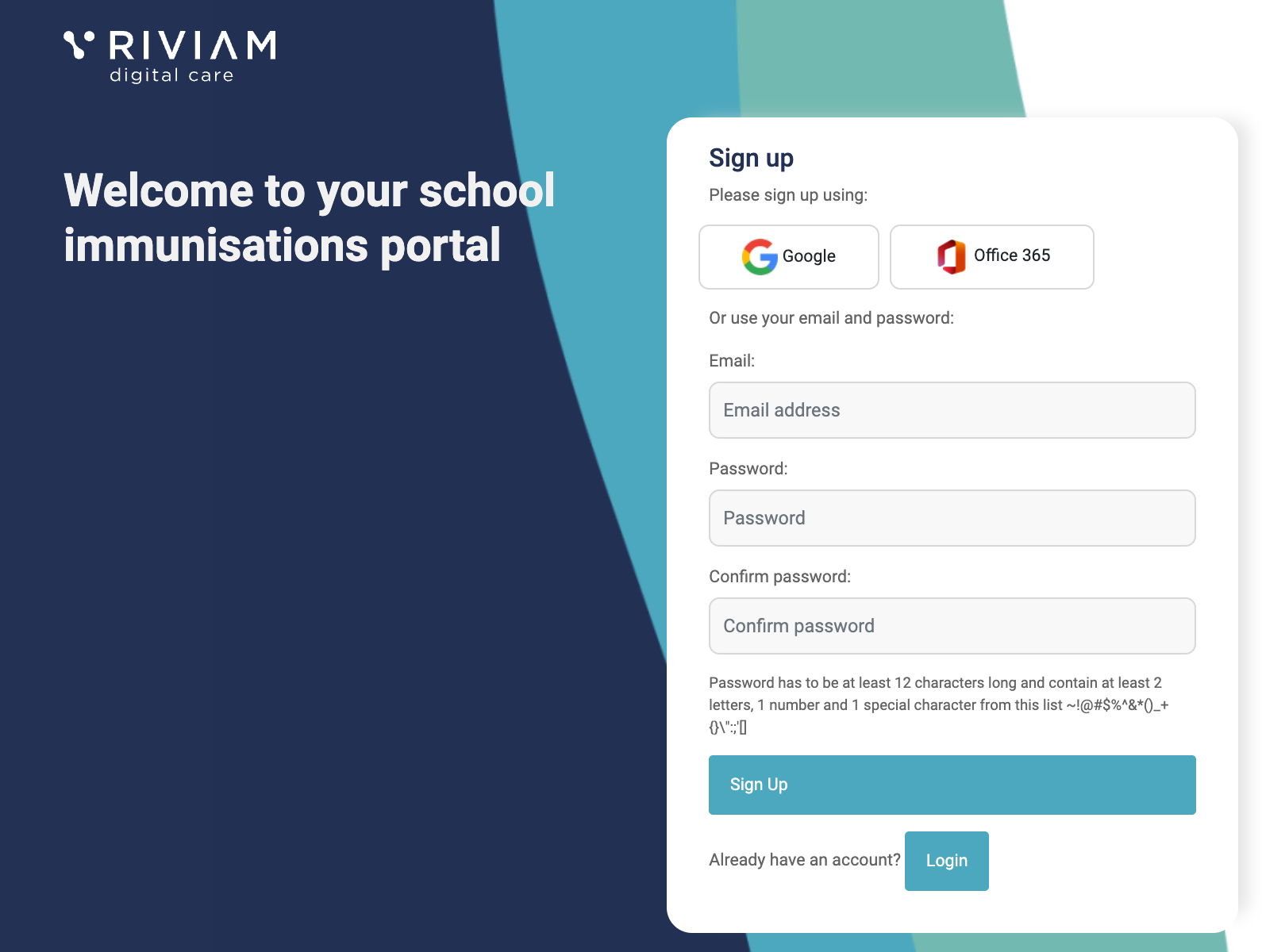 Figure 1: Registering your account page
To sign-up for School Portal
Enter your email address.
Enter a password of at least 12 characters, including a combination of capital letter(s), number(s) and a symbol(s).
Enter the same password to confirm the password you would like to use.
Select Sign-up.
Please Note: You have the option to login in using Google Chrome or Microsoft 365. Please note that your email address must be name specific rather than a general group email address (e.g., admin@ or office@)
Verify your Email Address
Once sign-up has been completed you will see a notification to verify your email address:

Figure 2: "Verify your E-mail Address" page
Go to your email inbox where you will receive the following email: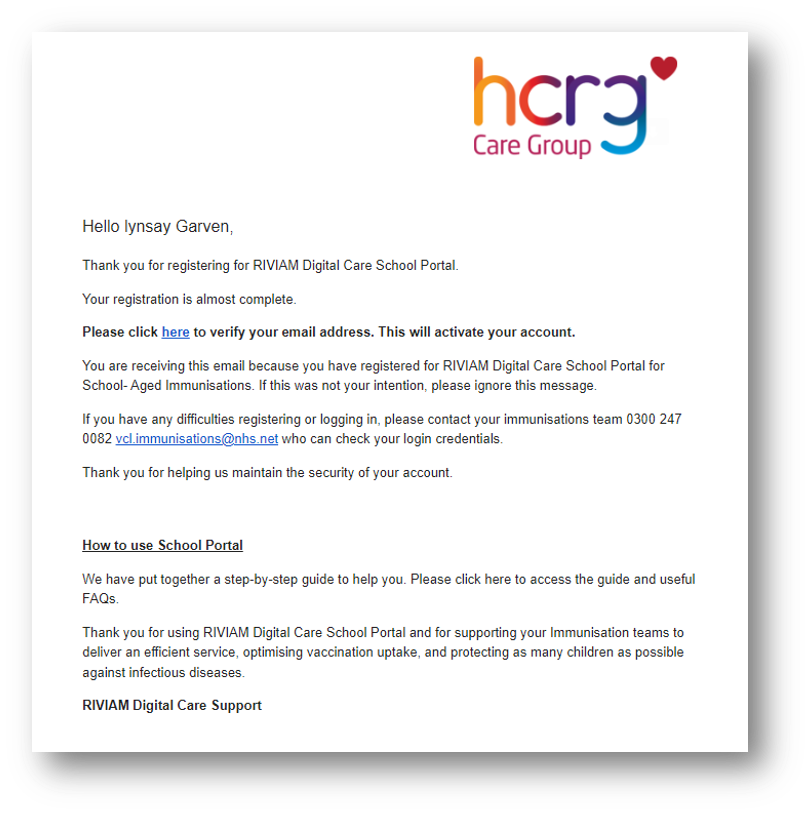 Figure 3: Verify your email address email
Click the link that says "here" to verify your email address. Another page will open and select the blue button "Confirm":

Figure 4: "Confirm E-mail Address" page
This will then open the School Portal Login Page. You need to submit your newly created credentials. A two factor verification code will be sent to the mobile phone number which your Immunisation team has registered your account.

Submit this number. Now you will be able to log in and see the Home page.