Update referral details for a patient
Select a patient and then click 'Referral details' (on the left-hand side).
Click on the details you would like to update e.g. 'Consent details' and click 'Update'. Update the details (e.g. consent could be updated to say 'No' due to the 'Vaccination being given elsewhere') and then click 'Save'.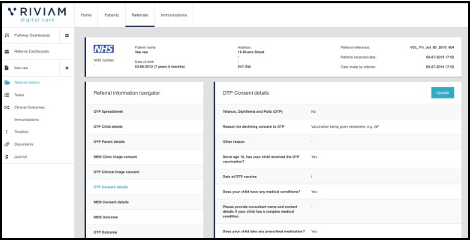 Receive notification of update on mobile app
The clinician will receive a notification when the consultation details have been updated.
NB: this will be available in release 2 of the mobile app.