This section provides the school administrator with details of the school immunisations clinics. It gives details on:
the date of the clinic
the start time
the end time
the immunisation programme that they will be administering
and whether this is a bookable clinic.
The user will also be able to download a list of clinic dates in PDF.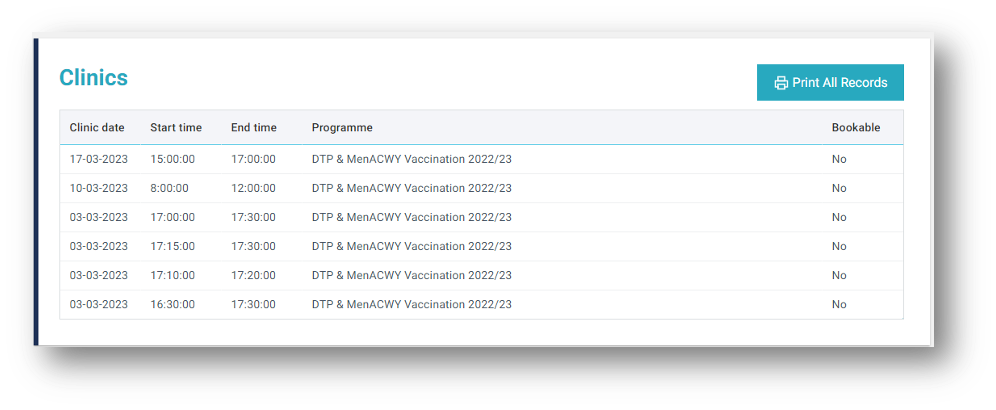 Figure 1: Clinic details