Once in the School Management, select the "Users" tab: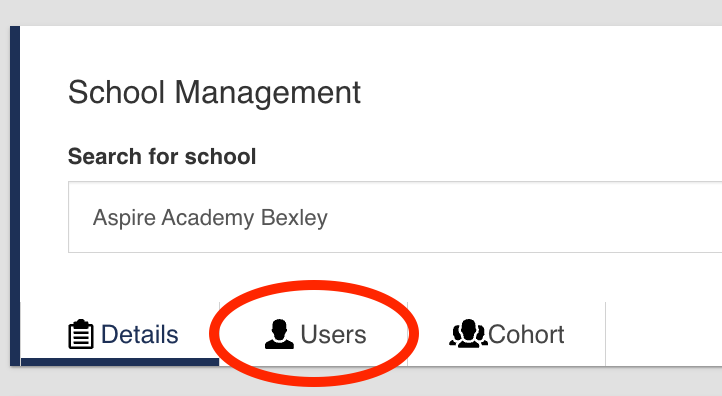 Figure 1: List of School users.
This will list any users that have been assigned to the School Portal for that school.
To add a new user, select the Add new user button. A pop-up window will appear. Complete the fields and select Add user.

Figure 2: "Add new user" button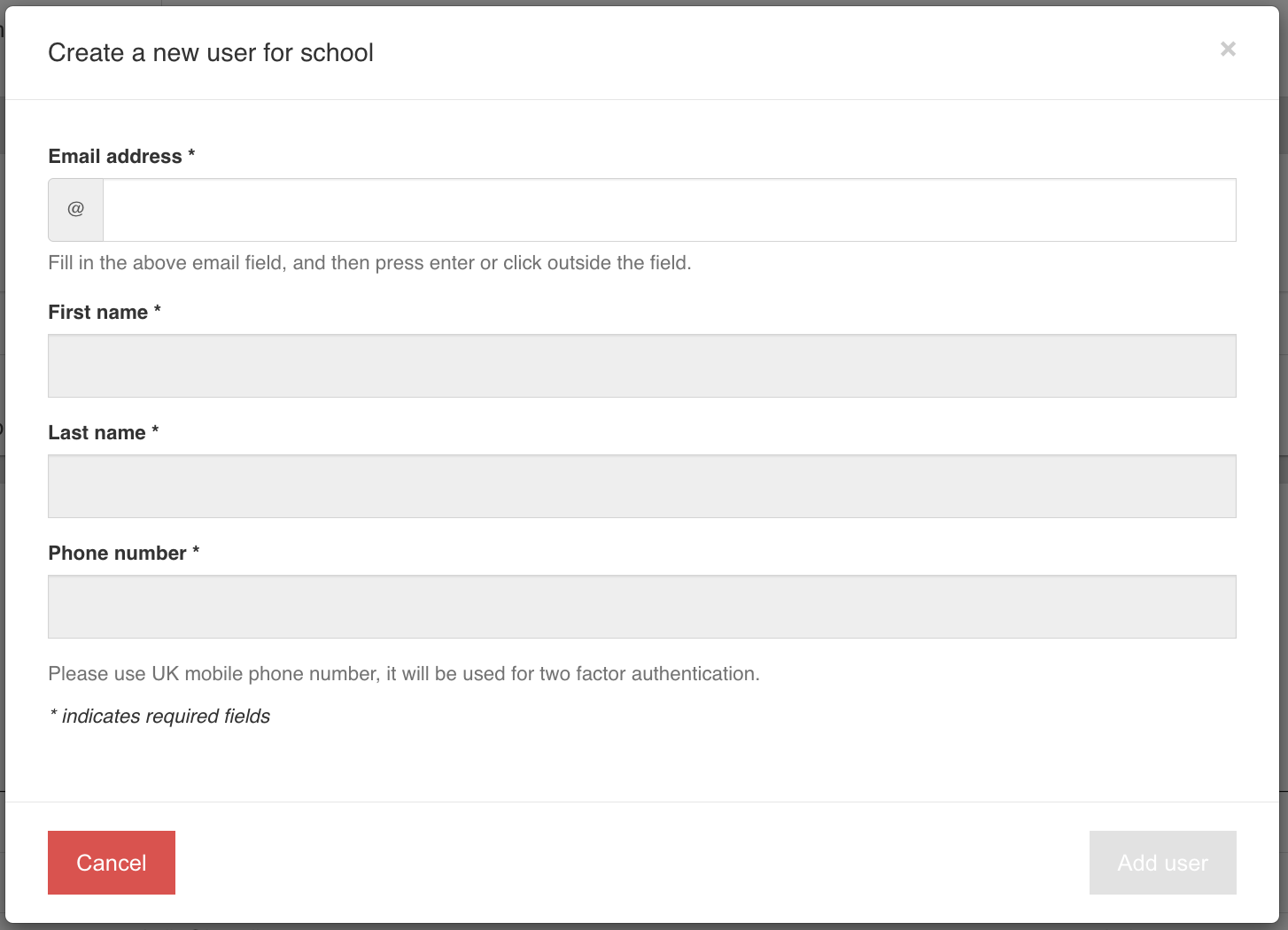 Figure 3: Add a new user pop-up window
RIVIAM will email an invitation to register for School Portal to the School Administrator. The email contains a link to the registration process.
Please Note:


T

he

email address must be name specific rather than a general group email address (e.g. admin@ or office@)

 

When setting up a school administrator, the user will need to add the school administrator's mobile number for them to be able to log in. The School Portal login process requires two-factor authentication. The code will be sent to the School administrators' mobile by SMS.
A school administrator may be assigned to more than one school.