If the School Immunisation team needs to change any user details, select the user they need to amend and select "Edit":

Figure 1: School Portal user list.
A pop-up window will appear where it is possible to change the first name, last name and telephone number: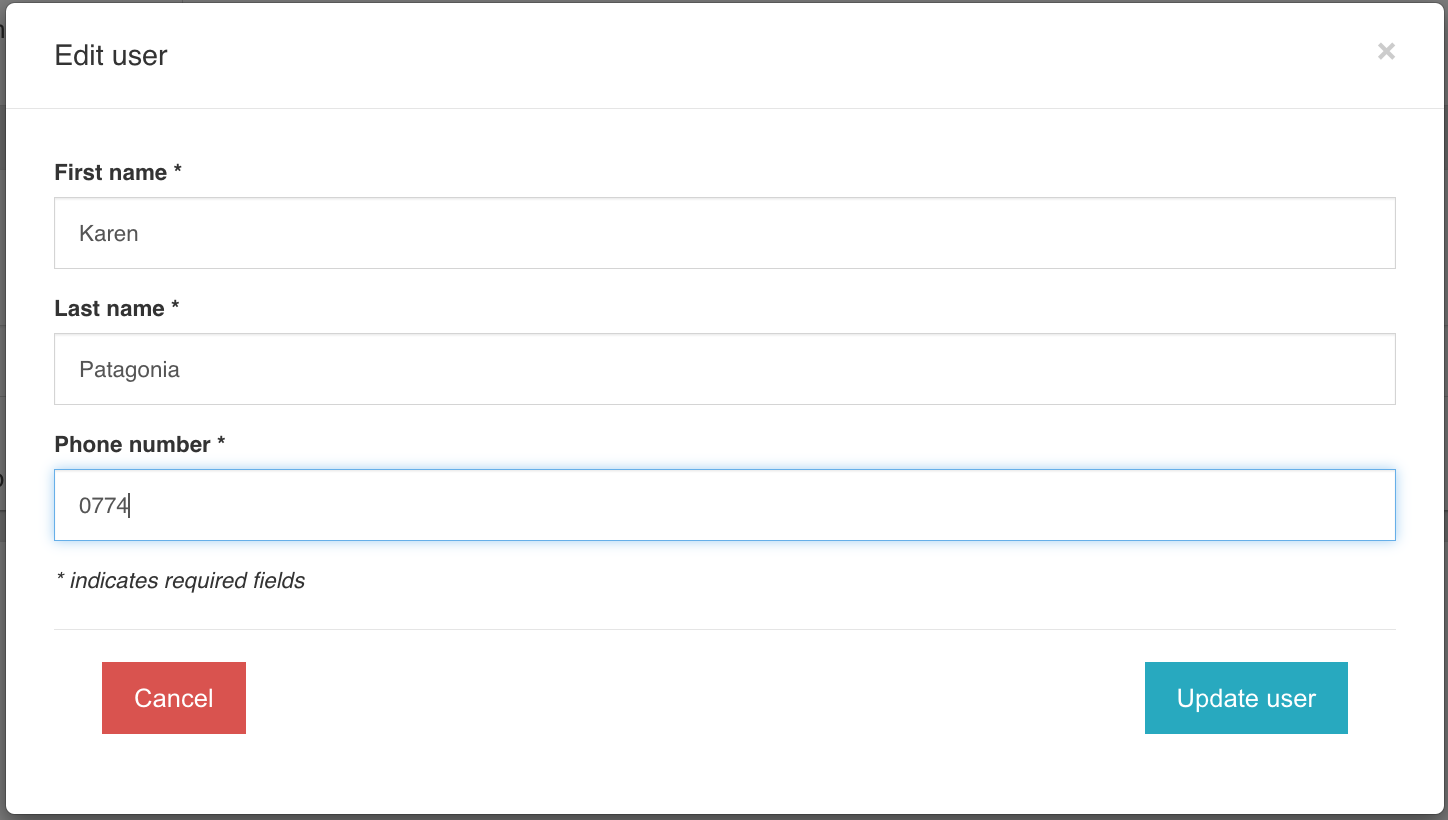 Figure 2: Edit a School Portal user.
Please Note: If a school administrator changes their mobile number they will need to inform you of the change. The School Portal login process requires two-factor authentication. The code will be sent to the School administrators' mobile by SMS.
If you need to edit the email, you will need to deactivate the user and then add it again.
Deactivate/activate a School Portal user
The Immunisation team can deactivate or activate a School Portal user as required. Select the orange activate or deactivate button to change the status of a user: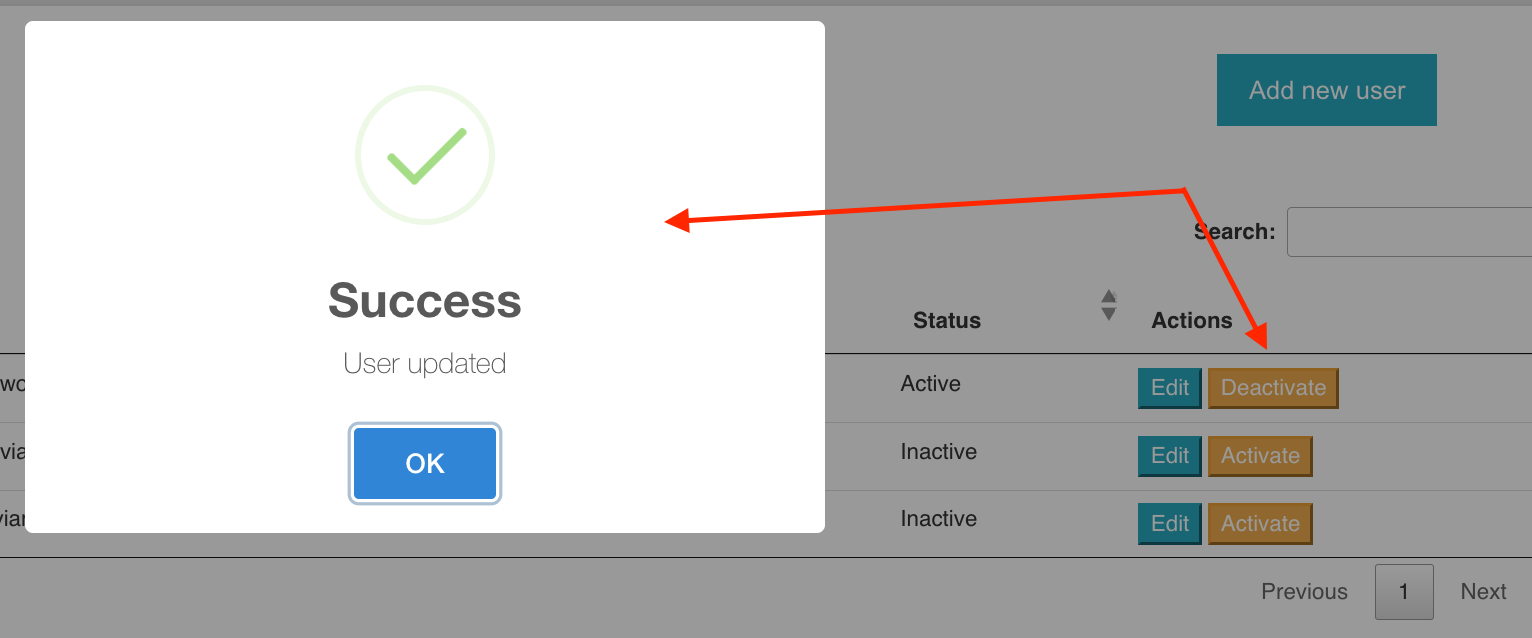 Figure 3: Deactivate/Activate a user.
Now you can see "Inactive" or "Active" under the status accordingly.