This article will take you through how to view documents in RIVIAM and progress referrals to the next step.
This covers:
Selecting the referral
Viewing or downloading the documents
Progressing to the next step
Referral dashboard timeline update.
Who should read this guide?
RIVIAM users at the BaNES Care Co-ordination Centre (CCC) wanting to manage email referrals in RIVIAM.
Step 1: Select the referral in the referral dashboard
Select a referral by searching for the patient's first name, surname, reference number or NHS Number. Note: The referral reference number on the email confirmation note will be sent to referrers once we have processed their email.

Step 2: View or download the documents
You can either view documents from the referral dashboard, or under the menu section on the left-hand side, click on 'Documents'. This is where you can view the email and any referral forms submitted as attachments with the referral.
The title, date and document type (e.g. email attachment, email body) are specified here. You can also preview or download the documents. The icons for this are highlighted below.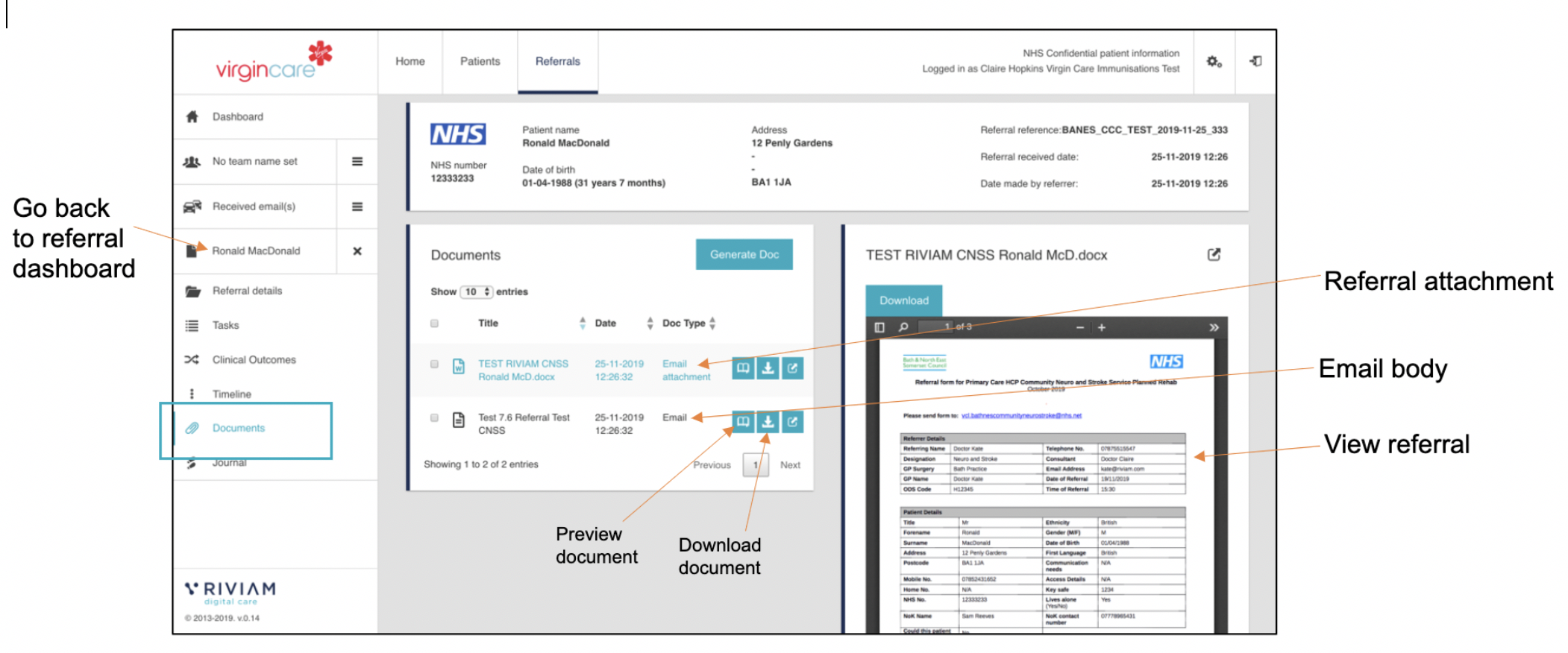 Step 3: Progress to next step
Once an email referral and the associated documents have been reviewed, you can progress the referral to the next step on the referral dashboard as shown below.

Progressing to the next step involves clicking the relevant step under "Move forwards" as shown in the below screenshot. You need to provide an explanation of why you are taking this action.
The four available steps are:
Clinical awaiting more information
Administrative awaiting more information
Upload to TPP Systm1
Completed
Note: the referral can go straight through to the step "upload to TPP Systm1" if no additional information is required.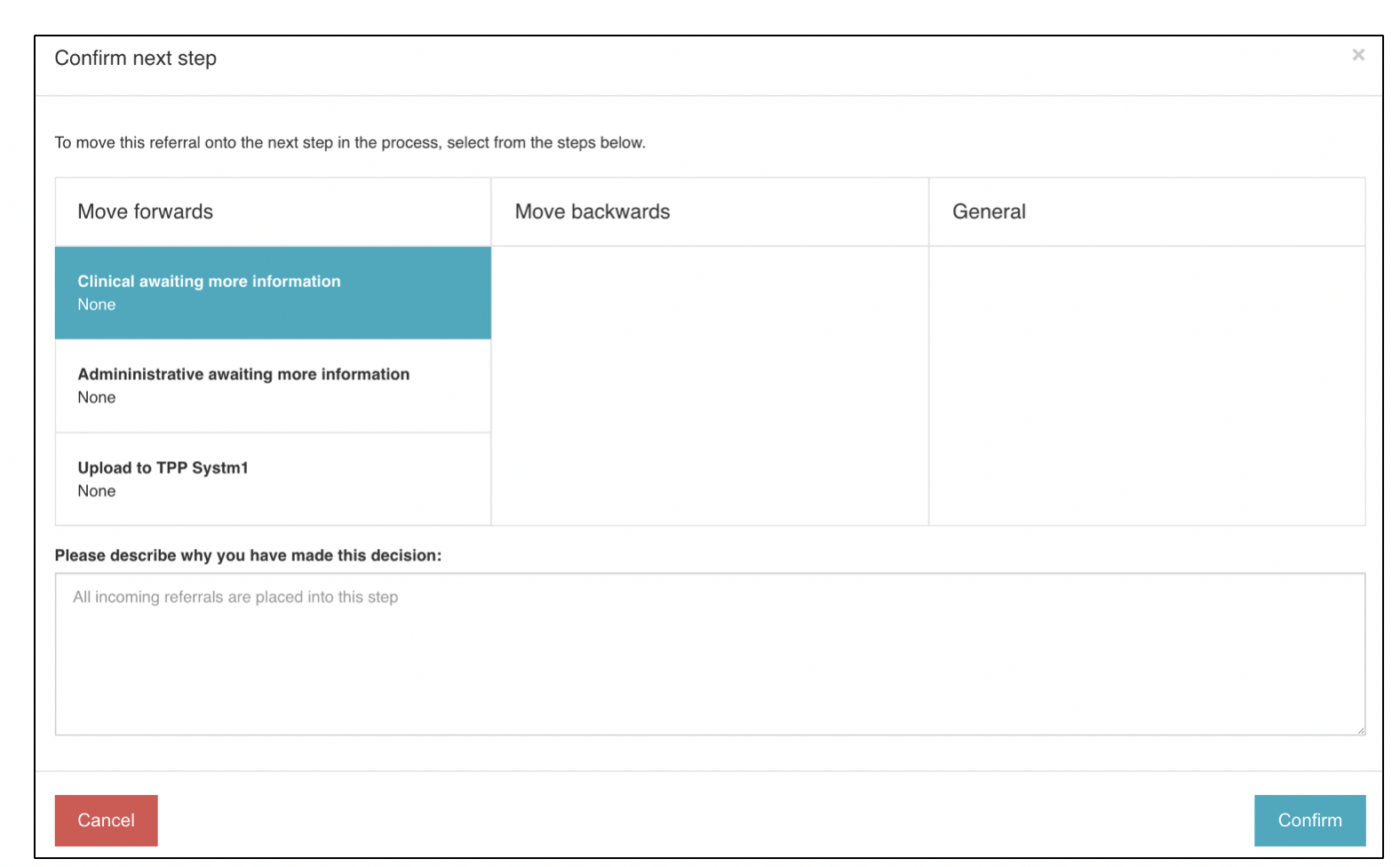 Step 4: Update referral dashboard timeline
Once a referral has been moved to the next step, this will appear on the referral dashboard timeline. For example, you can now see the referral is under "Clinical awaiting more information" below.