Step 1: Download a clinic spreadsheet
You can download the clinic spreadsheet for each school. This is done by clicking on the 'Download clinic spreadsheet' button on the school list page, in the Immunisations dashboard.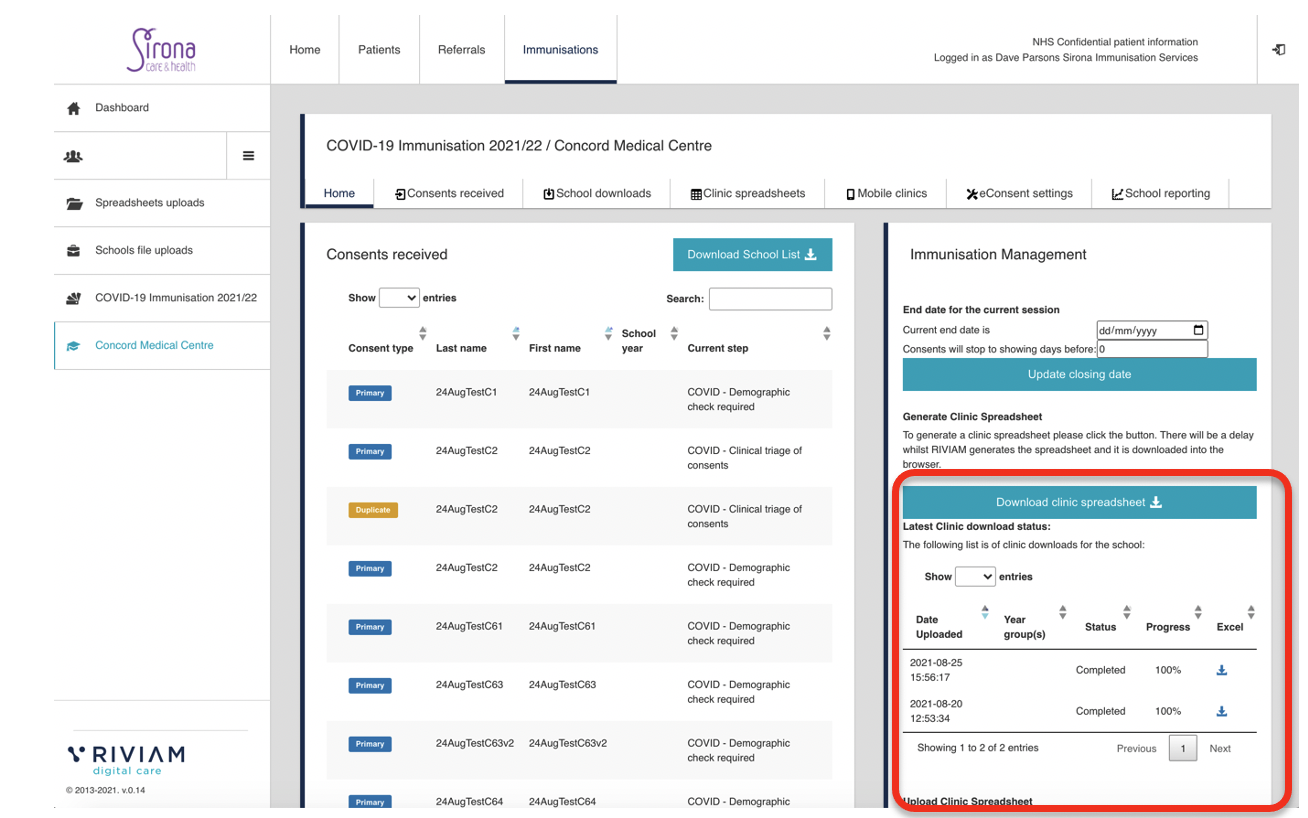 When the spreadsheet has been processed and is ready to download, it will appear in the list of files with a Status of Completed and Progress as 100%.  You can then click on the download icon to download the spreadsheet for the clinic.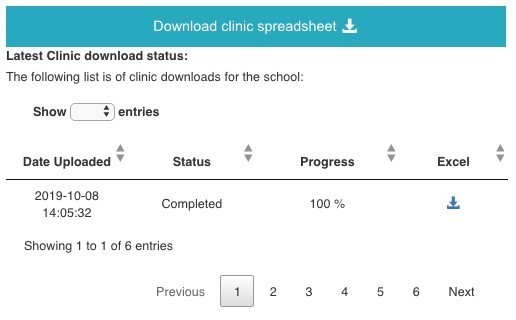 Step 2: Update a clinic spreadsheet with outcomes
Following a clinic, you need to update the spreadsheet by completing all the fields with a Red heading.  For the clinic, you should complete the following fields:  
Nurse Name

  

Date

 . Please follow the DD/MM/YYYY format otherwise you might get an error.

Batch #

  

Expiry Date . This should be a date in the future.

  
For each child, the following fields should be completed:  
Batch number

  

Site of IM Injection (L/R arm)

  

Time given

  

Vaccination given?

  

Read code (if vaccination not given, need to supply reason why not)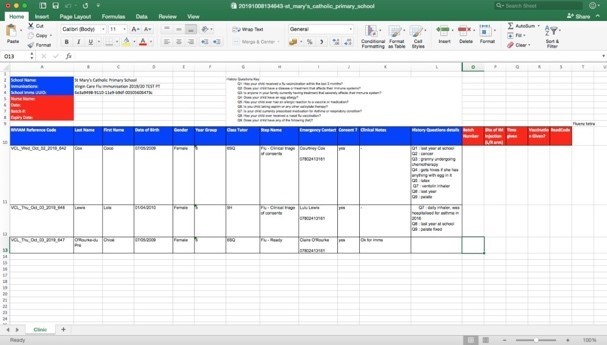 Step 3: Upload a clinic spreadsheet back to RIVIAM
You can then upload the clinic spreadsheet back to RIVIAM. To do this you should click on the box underneath 'Upload Clinic Spreadsheet' (in the homepage for each clinic in Immunisations dashboard, directly underneath where you downloaded the clinic spreadsheets for that location) and the File finder will appear.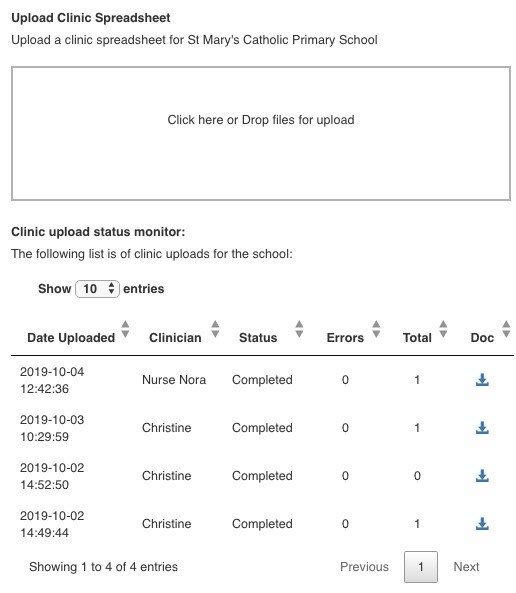 You will see the file is Uploading and the Status shows 'Uploading'. When it is finished, you will see the Status has changed to Completed.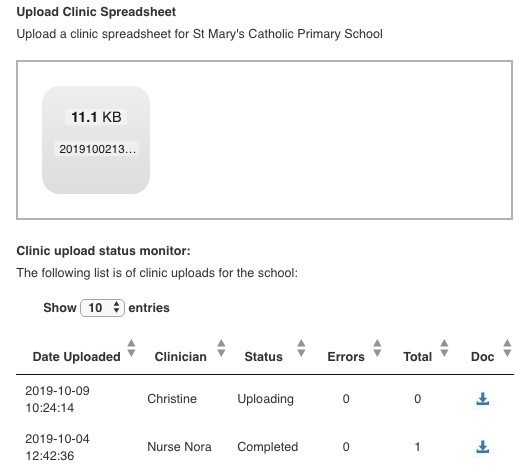 Each child in the school will also have their patient record timeline updated to show that they have been immunised.  This is the same for all immunisation types (Flu, HPV, Mem ACY & Covid).