Step 1: Select a referral
You can do this by searching for a patient using their first name, surname, reference number or NHS Number under the Patients tab (see What is the patient's page used for?).
Or under the Referrals tab using the referral number for that referral:


Alternatively, you can go via the pathway dashboard beneath the search bar (as shown below) by selecting the relevant pathway and then a referral within the pathway.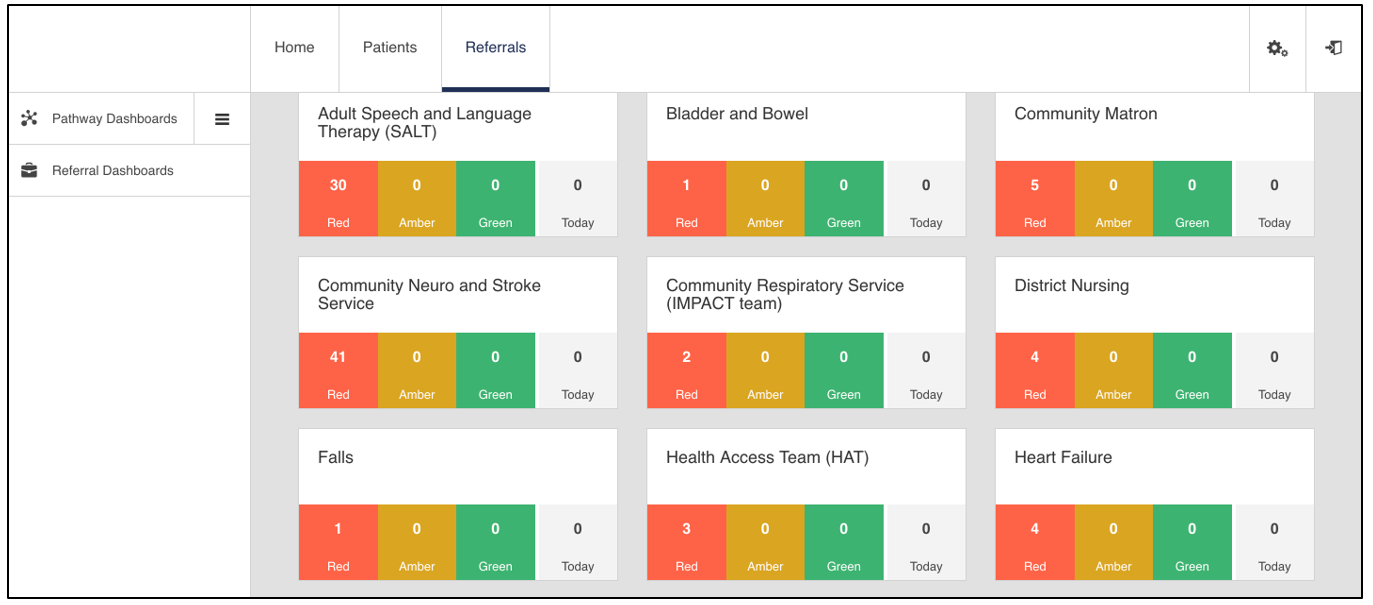 Step 2: Edit a referral
To edit a referral, select a referral and then click on the Referral Details tab in the left-hand menu as shown below: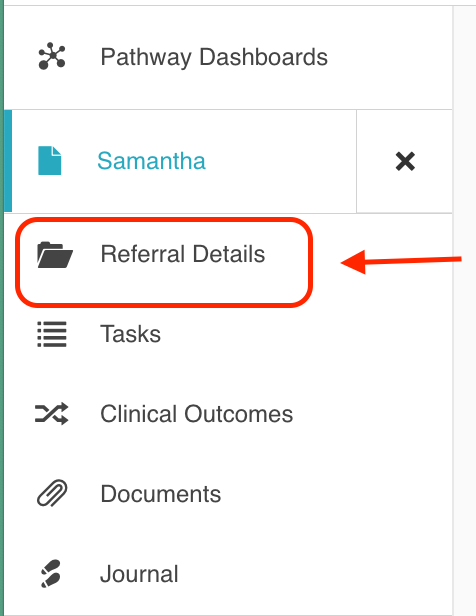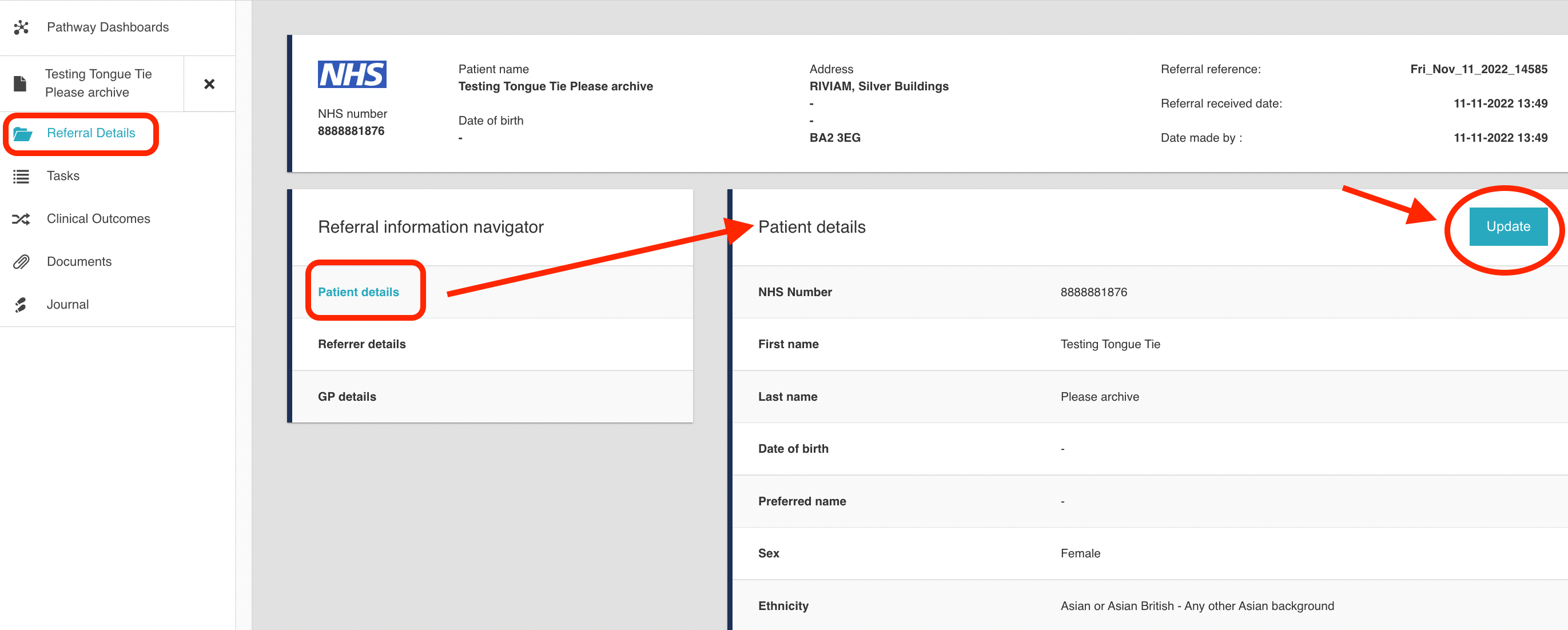 You can then edit the patient, referrer and GP details here.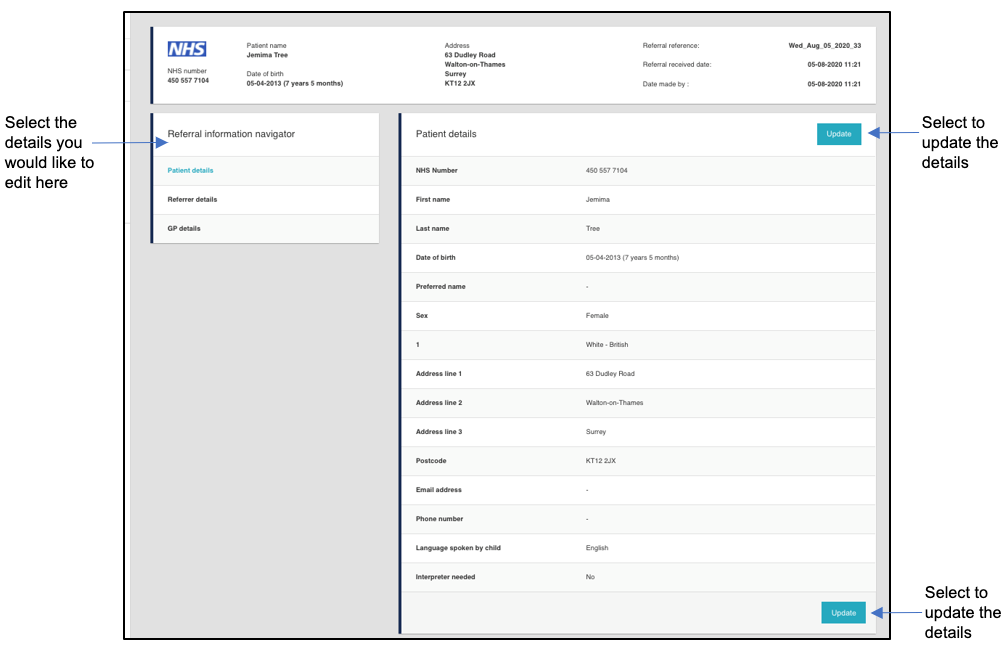 Once you have edited the details on the form, click the "Save" button.