The Homepage will enable you to find information and use shortcuts to help you perform your role.
This will include:
Current work list – This shows the cases that are locked to you ( For guidance on how to lock a referral, please see How to manage referrals on the referral dashboard)
Recently accessed referrals – This shows a list of referrals that you have recently accessed.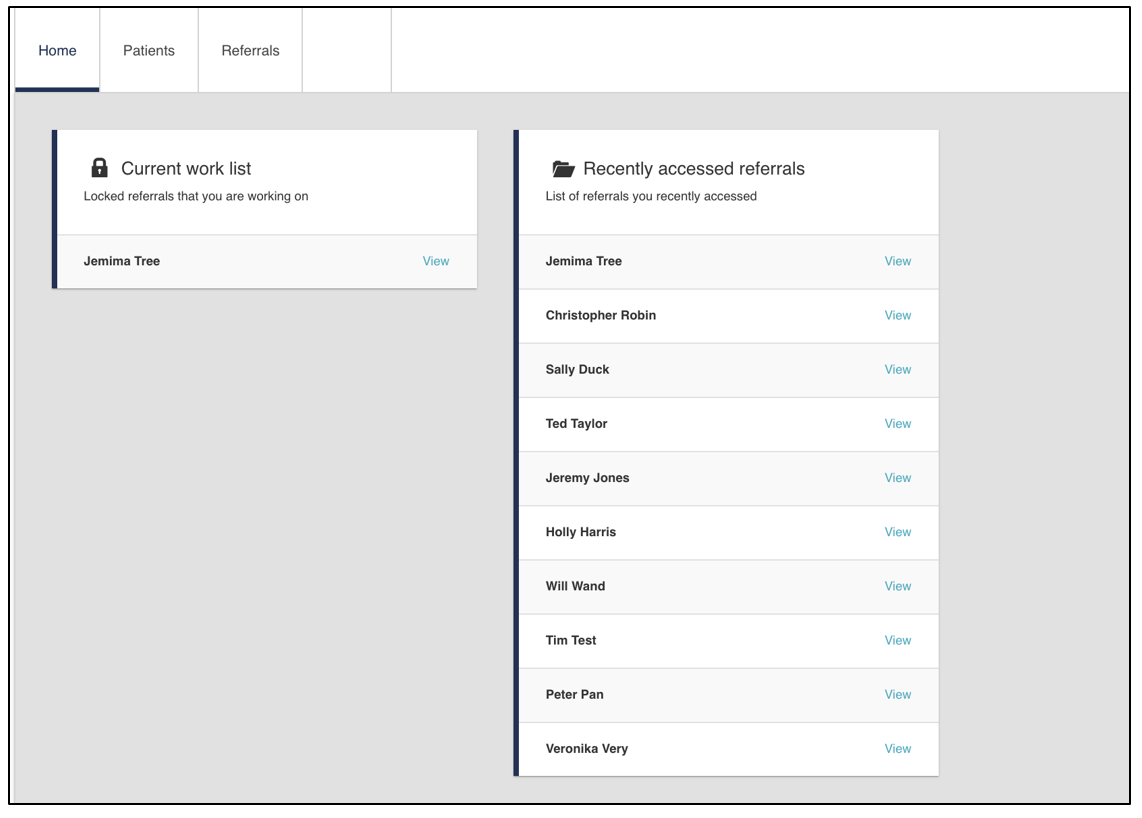 In the top right of the page, you'll see your name and organisation displayed, along with the NHS Confidential statement required by NHS Information Governance.