Assign a new RIVIAM user to a Immunisations Programme
RIVIAM provides a scheduling service that allows clinicians to be added to schools & clinics. In order to do this, the clinician will need to be assigned to the correct immunisations programme in RIVIAM. 
To assign a new user to an immunisations programme, click on the programme (e.g. Flu) and then 'People' on the left-hand side menu:

Next, type the person's name into the lookup box, click on the person needed and then click 'Confirm':

Update a clinician's schedule
The scheduling interface can be used to record the working hours of clinical staff. RIVIAM will then only allow clinicians who can work in an area and at a certain time of day to be allocated to a school or clinic. 
To update a clinician's schedule, select the clinician's name under 'Person list' , then the dropdown next to 'Details for person' and click 'Working days and hub'. Next, select their available working days and times (AM, PM and Evenings) and Hub locations.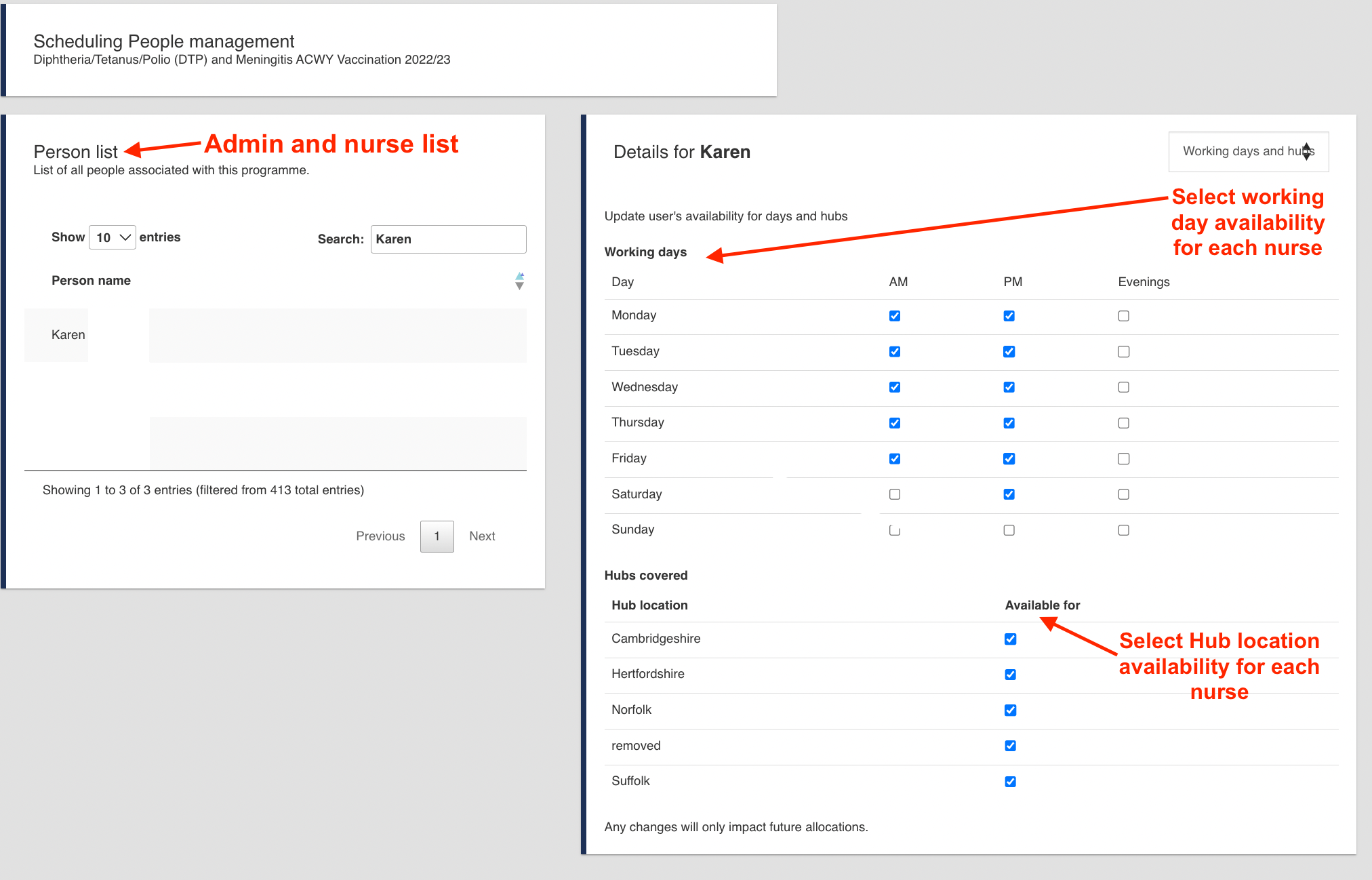 You should now see this user included in the Person List available to allocate to clinics.
Please note that it is important to ensure your team availability is correct; otherwise, they will not appear in your Person List when you allocate staff to a clinic.