When submitting a new referral, referrers will receive a confirmation email with the referral number and initials of the patient. It might look similar to this example: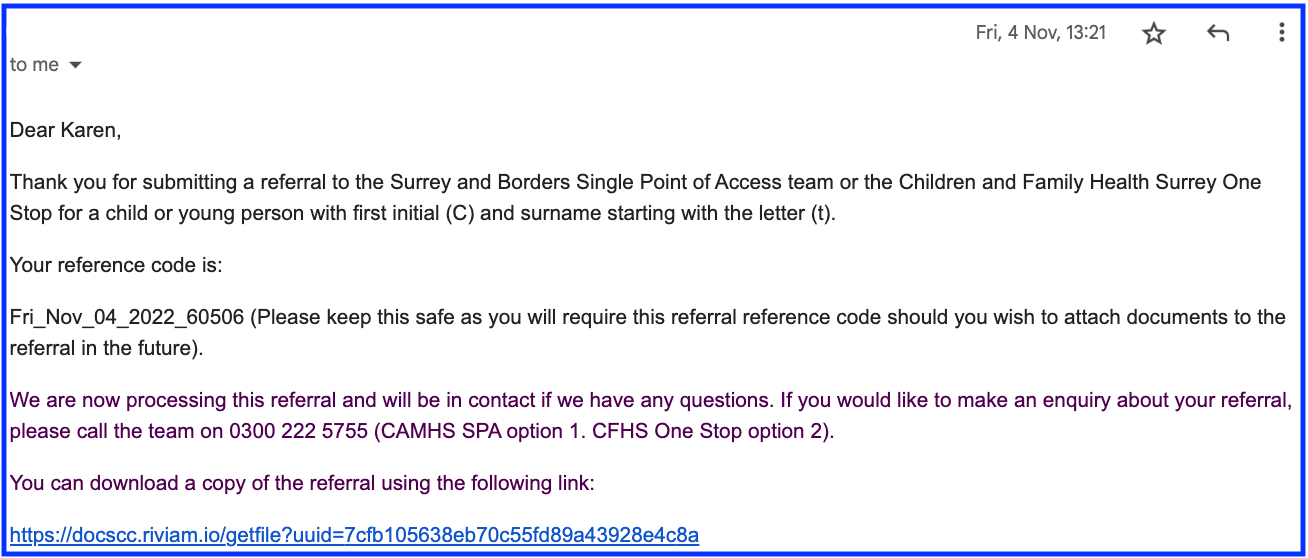 Included in the referral confirmation email, will be a link which will allow you to download a copy of the referral in a PDF format.
Please note that the download link is security protected, so if you try and download the link too many times or try to download the referral using a different IP, you may see an error message as follows: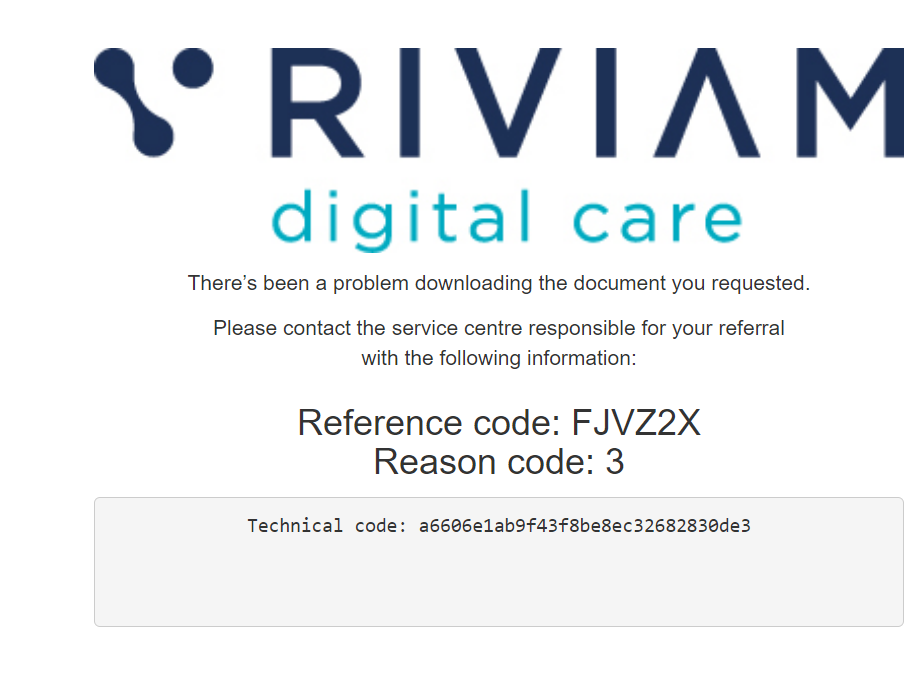 Please contact us via support@riviam.zendesk.com with the reference code, reason code and technical code, and we can reset the security settings on the download.
For example:
Reference code: FJVZ2X
Reason code: 3
Technical code: b7fe2b8a828b6bec4dd1a5c34beeb1db