Enter the Contact's first name, surname, postcode or contact number. Click 'Search contacts'.

This will show all search results for the Contact as shown below. Click 'View' to select the Contact you are looking for.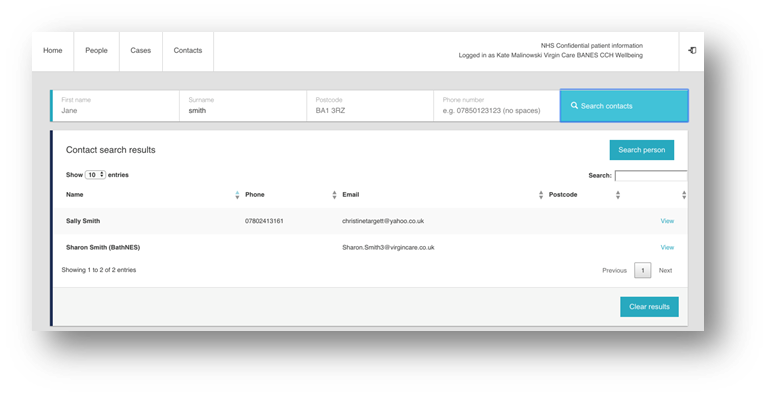 The next page will show all active referrals associated with this Contact. For example,
The list will outline the reference number, the person's name, their relationship with the Contact (e.g., carer, doctor or relative) and the pathway step of the referral.