Updating SystmOne (TPP)
There are two scenarios we will describe in this section. They are based on the upload from the spreadsheet or the RIVIAM app of immunisation outcomes records into RIVIAM.
Successful upload
If you have the RIVIAM GP Connector App open and you are logged in to it with their RIVIAM email account, then the updates will be made directly to  and there is nothing further to do.  
Unsuccessful upload
If you are not connected to TPP, then the process will not work and you will be able to see that it has failed because it is not connected.     
The spreadsheet will show 'ERROR - RIVIAM could not find the TPP instance running RIVIAM's GP Desktop Connector' and the timeline for each child will show that the update failed.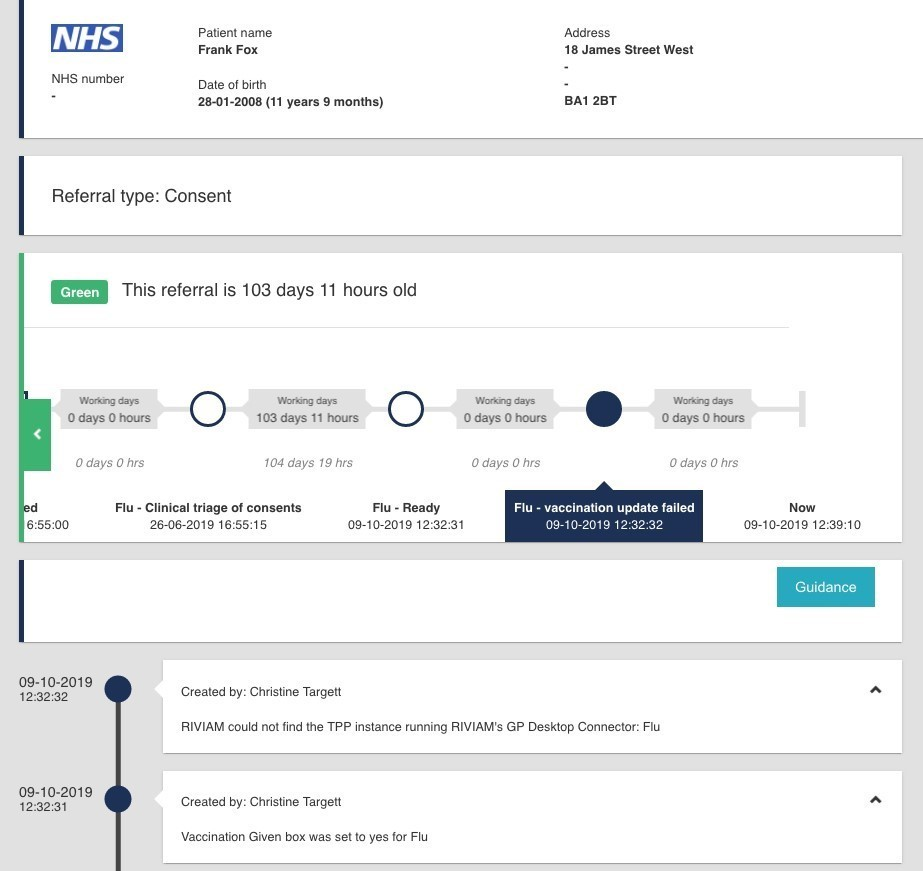 If this happens, you will need to be logged into the RIVIAM GP Desktop Connector and then repeat  the step of uploading the clinic spreadsheet back to RIVIAM.