Ensuring all immunisation outcomes are sent to RIVIAM
At the end of a clinic session, it's important to ensure that all outcomes have been sent to RIVIAM.
On the Home Page, there are two counts of messages that show a user what's waiting to be sent. Ideally, what you need to see is that there are zero outcomes left to send to RIVIAM.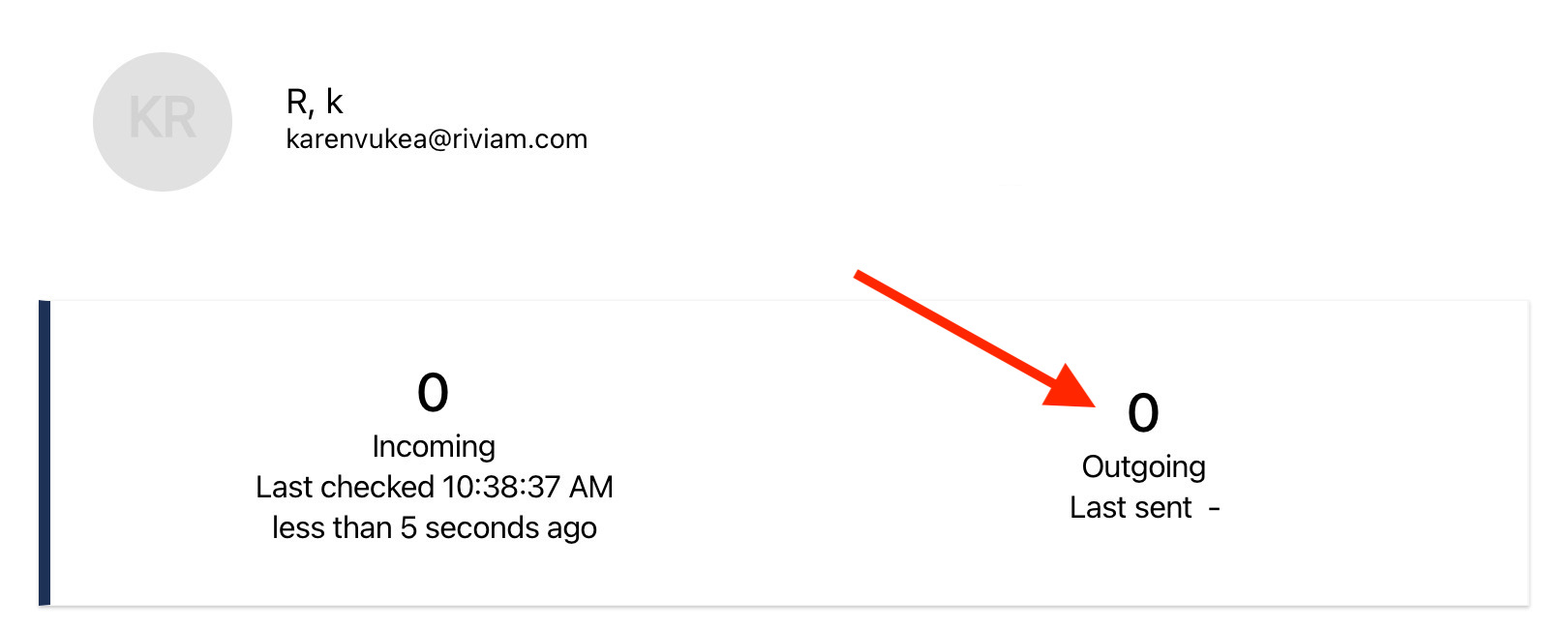 If there are messages in the outgoing queue you need to take action to resolve this, including:
Make sure your device is connected to the internet and you can get to a web page using the web browser, try https://www.bbc.co.uk
If your iPad is using 4G then move location until you get a good internet connection.
Checking the outcomes have sent to RIVIAM
The first place to check if the messages have been received by RIVIAM is going to the school stats page. For example, in the screenshot below you can see that two children have been recorded as vaccinated or "given" by the system, but one child is still in the "not processed" vaccination status so has not been recorded as vaccinated or the message has not been received by RIVIAM yet. Make sure all outcomes have been saved and sent by your iPad.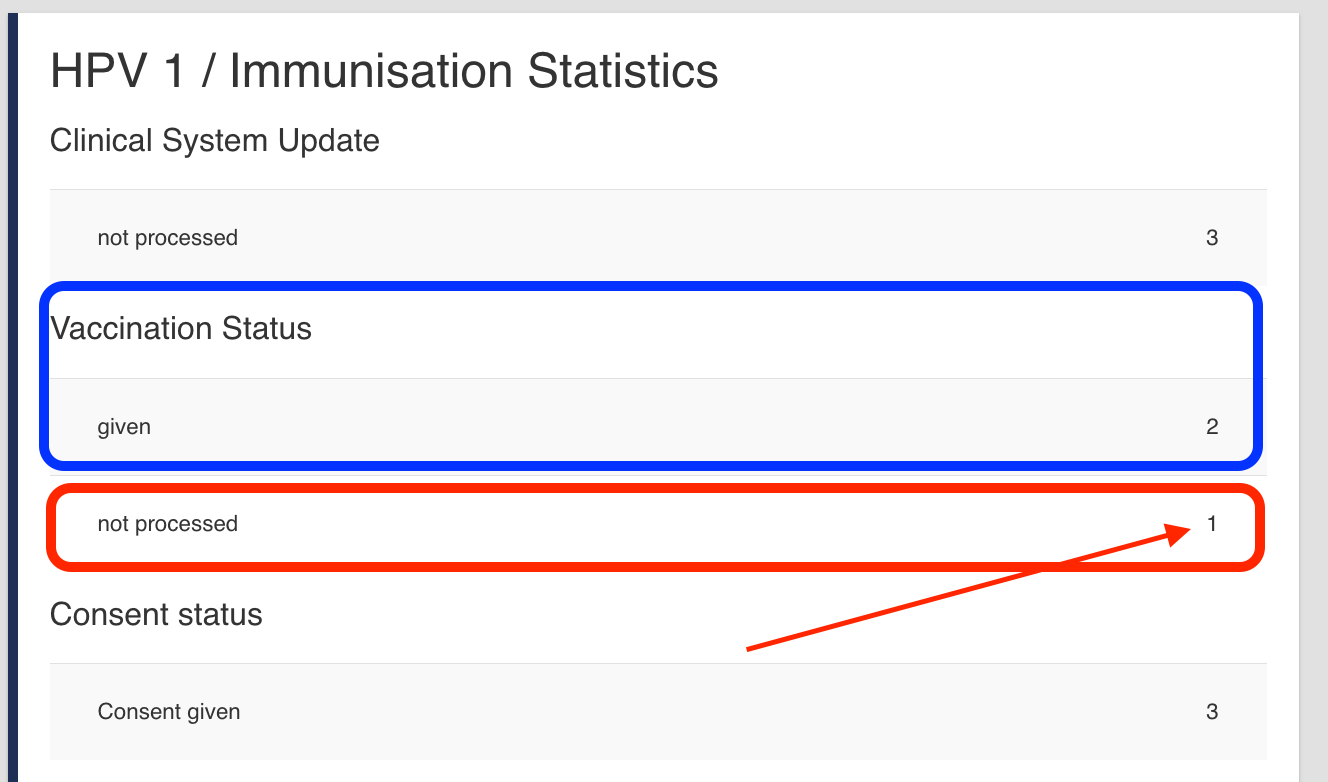 Once an outcome has been sent you can check this as follows:
Check the "Immunisations" tab
Under the 'Immunisations' tab on RIVIAM, you will see the updated vaccination outcome under the timeline events and Immunisation table.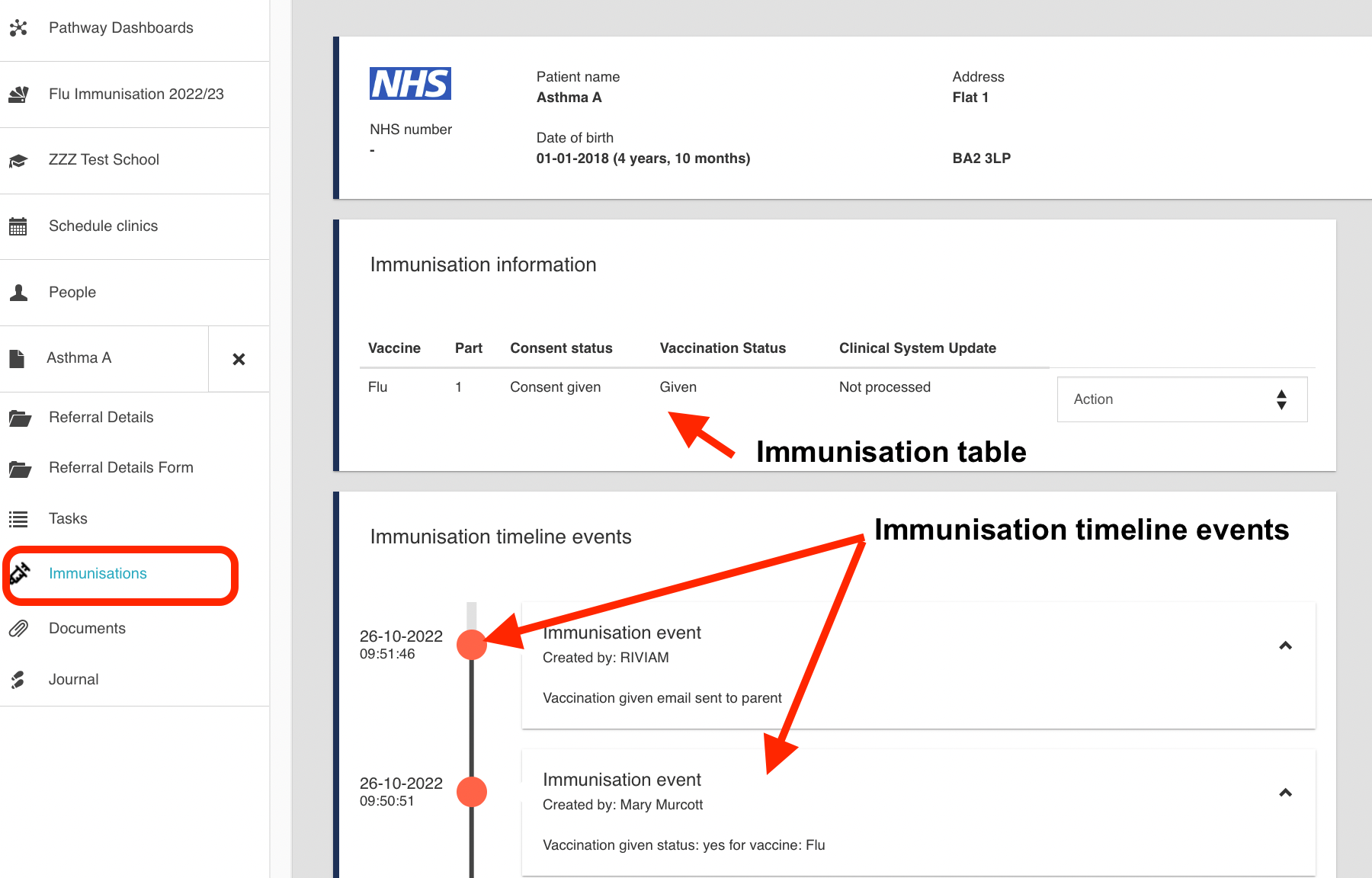 Check the referral details form
Under the 'Referral details' tab on RIVIAM, you can also see the outcome data submitted from the mobile app (if using a spreadsheet, this won't be visible in this section). This will appear under the outcome section of the form as shown below.