A duplicate referral has no vaccination records (unless it is an IM/Nasal referral for specific customers only).
The Immunisation tab of a Duplicate will look like this: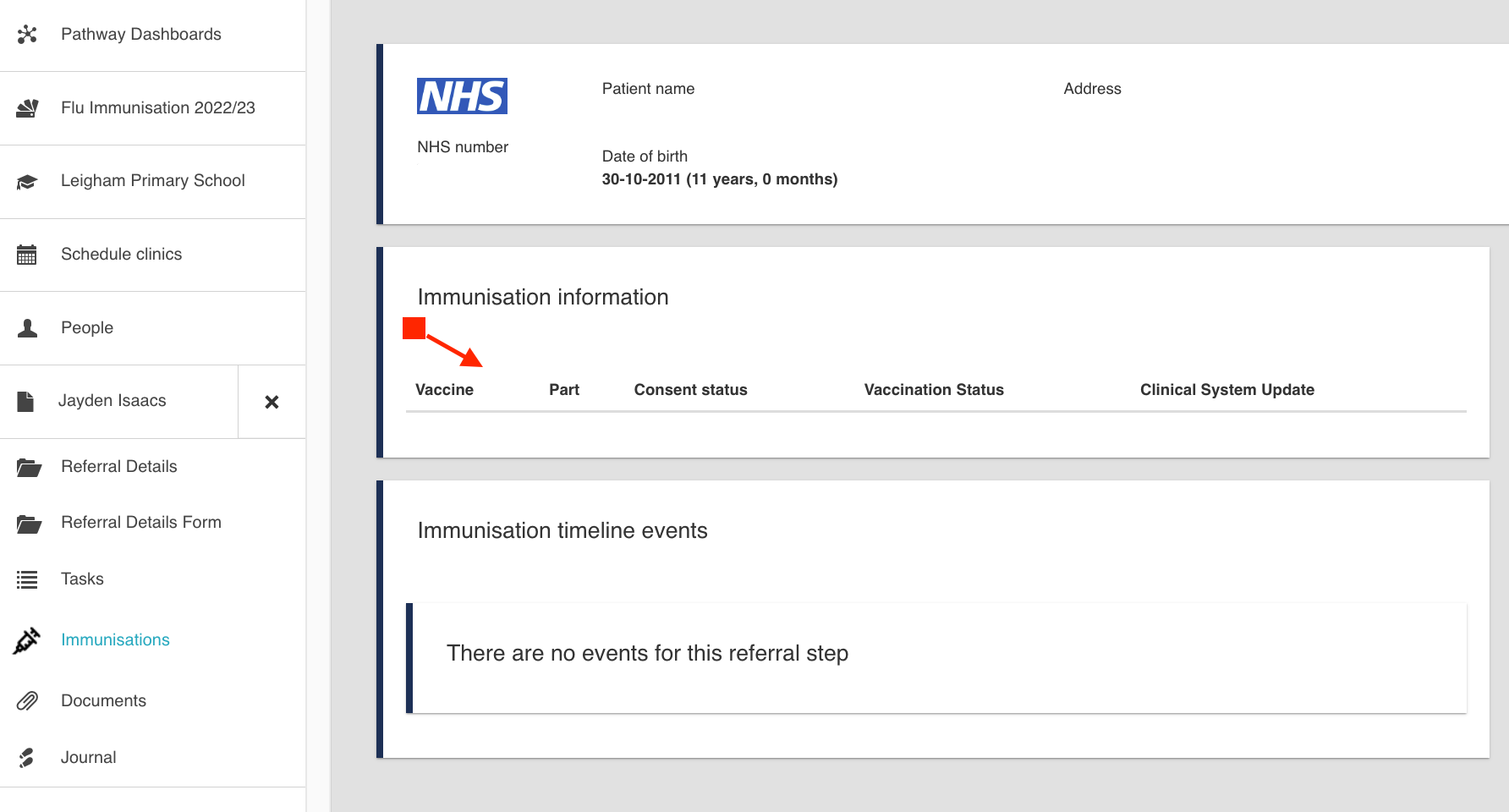 The Primary consent will have the vaccination record so that one will be the consent appearing on a clinic spreadsheet or mobile clinic list.
Parents can often submit more than one eConsent which will create multiple duplicates.
If the parent submits another eConsent with exactly the same information as the Primary, Riviam will flag this in the duplicate consent step.
If the parent submits another eConsent that has yes answers to student history questions, RIVIAM will still flag this as a duplicate, but it will be a duplicate- triage of consents step. Further triage is required for these consents.