To create a clinic session, click 'New session' under 'Schedule clinics' (on the left-hand side menu):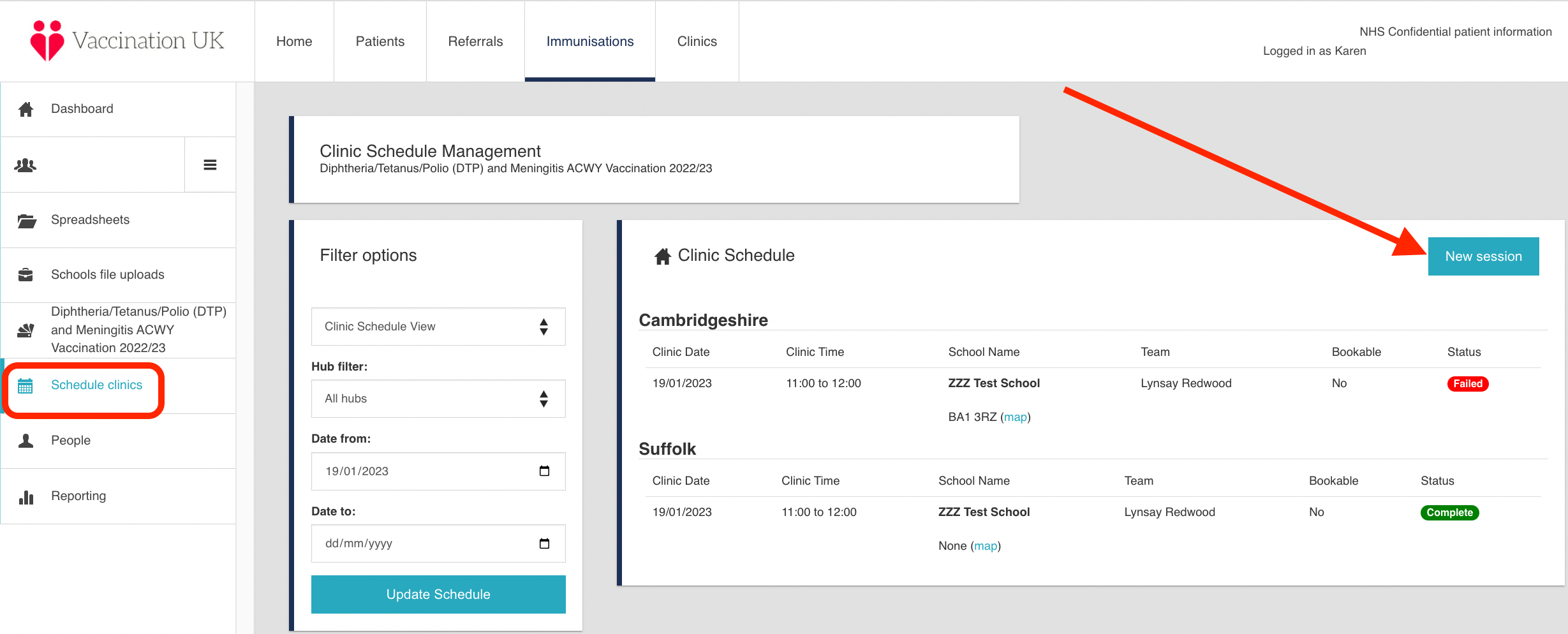 Fill in the form with the clinic details. 
This includes: 
Date of clinic
School
Whether the clinic is bookable or not
The time of the session.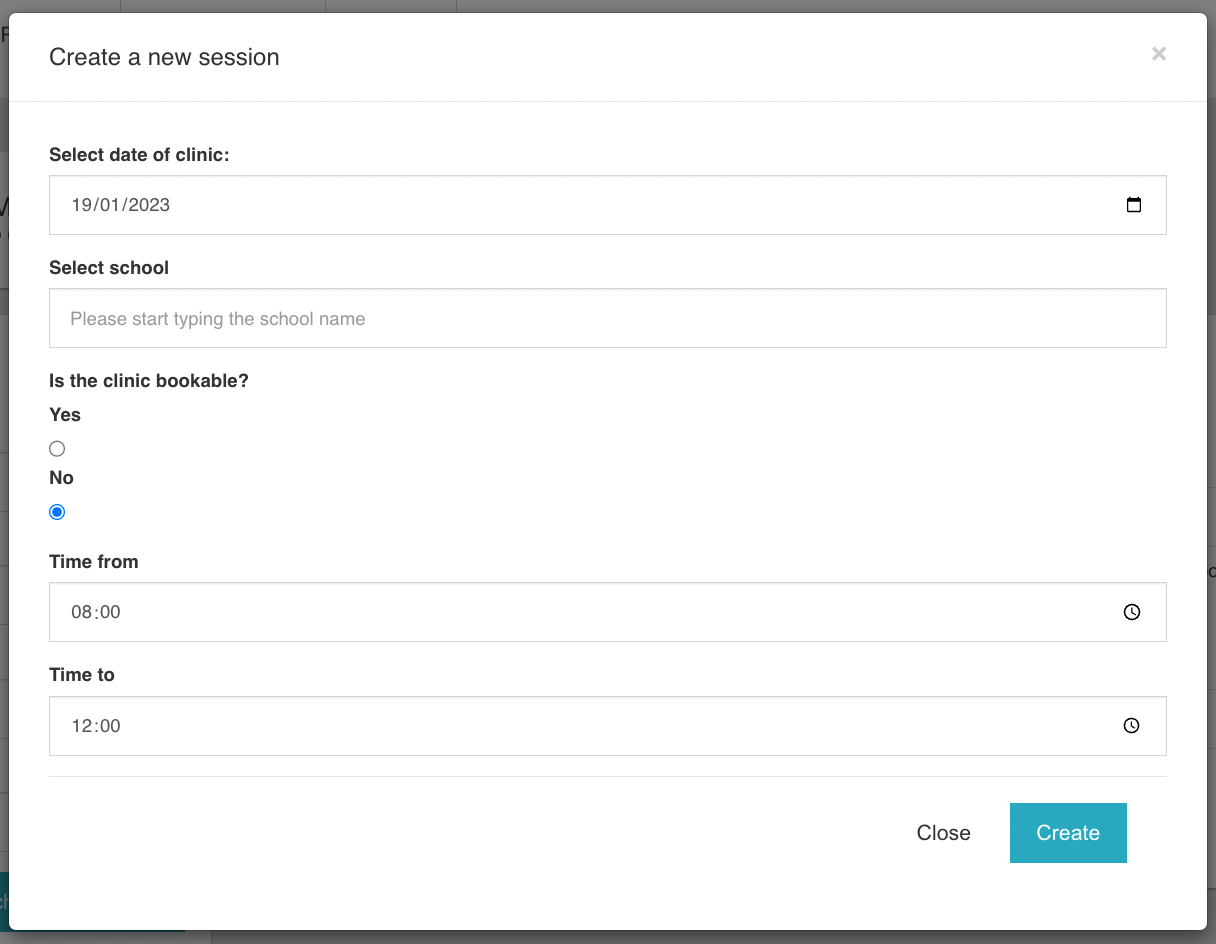 Making a clinic bookable makes available additional functionality to allow parents/guardians to book an immunisation centre and a timeslot as part of the eConsent form process. This is described in more detail in section 3 of this Guide (click here to open it in a new window).
Allocate a clinician to a clinic
To allocate a clinician to a clinic, click on the clinic schedule for a school, e.g. ZZZ Test School on 19/01/2023 from 11:00 – 12:00.
 Select 'Clinic people', then drag and drop the clinician name from 'Available people'
to 'Allocated people'. 

If you cannot see the staff member, you need to allocate that person first to the hub needed. Please check their availability schedule and any hubs that they may need to be assigned to. Unless this scheduling information is correct, the staff member will not appear on your Person List. For How to Add a New User and Update Clinician Schedules click here.
Scheduling Clinics for the next day
If you are scheduling school clinics for tomorrow, we recommend that you schedule the clinic as required but not allocate the staff until they have finished their mobile clinic today.


If you allocate the staff to clinics during an existing session, the mobile device that they are currently using in a session will receive a lot of updates. We recommend teams wait to allocate staff until after the school clinic has finished.