1 Introduction
This guide explains how to deal with outcoming referrals for the DTP/MenACWY vaccination programme, specifically as absent, unwell or refused.
For the best experience using the RIVIAM Digital Care platform, please use the latest versions of Chrome, Edge, Safari or Firefox.
2 Outcoming a child as Absent, Unwell or Refused
In this part we will look at how you manage outcoming a child as Absent, refused or unwell
2.1 Initial school clinic (Millfield School) on 3rd March
Patient to be outcome DTPTestLR, DOBTriage1 has yes consent to both DTP and MenACWY.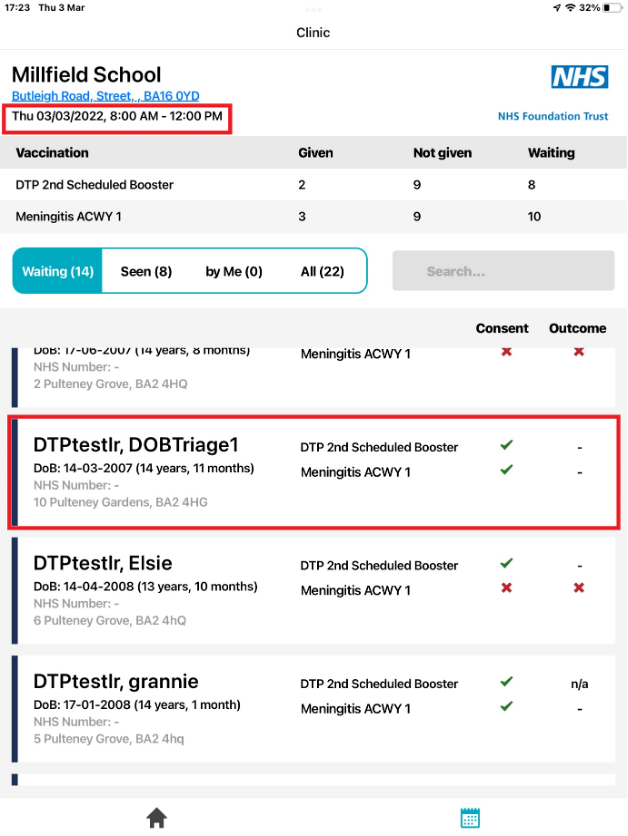 Select patient DTPTestLR, DOBTriage1.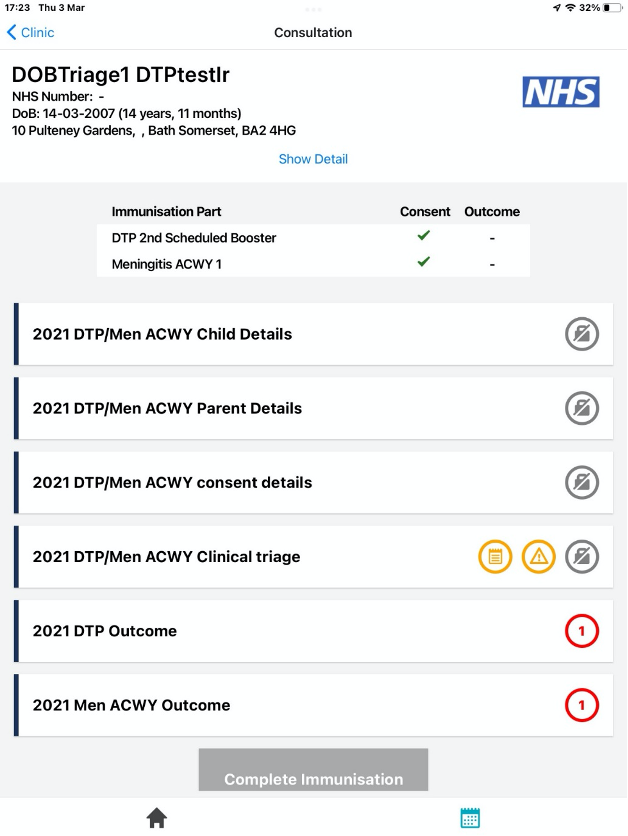 Outcome both DTP and MenACWY as vaccination given NO.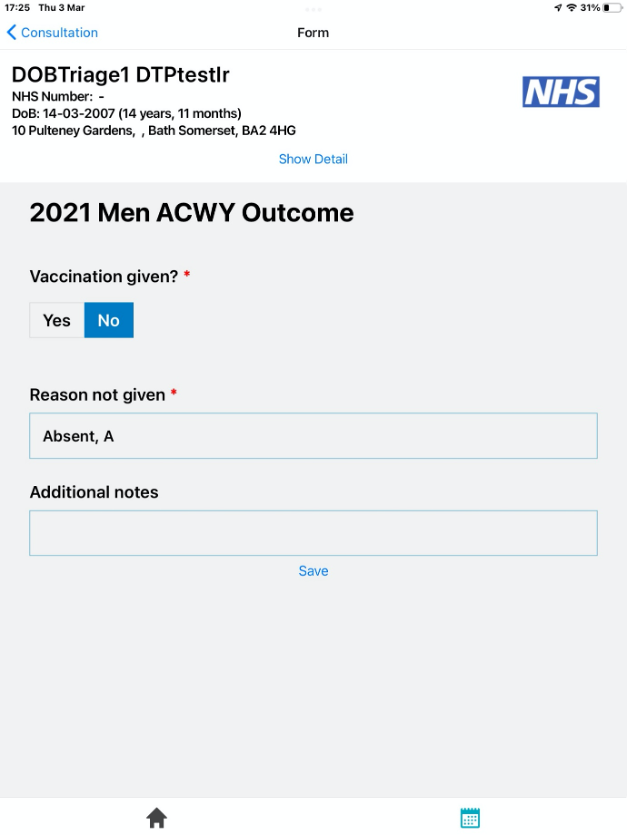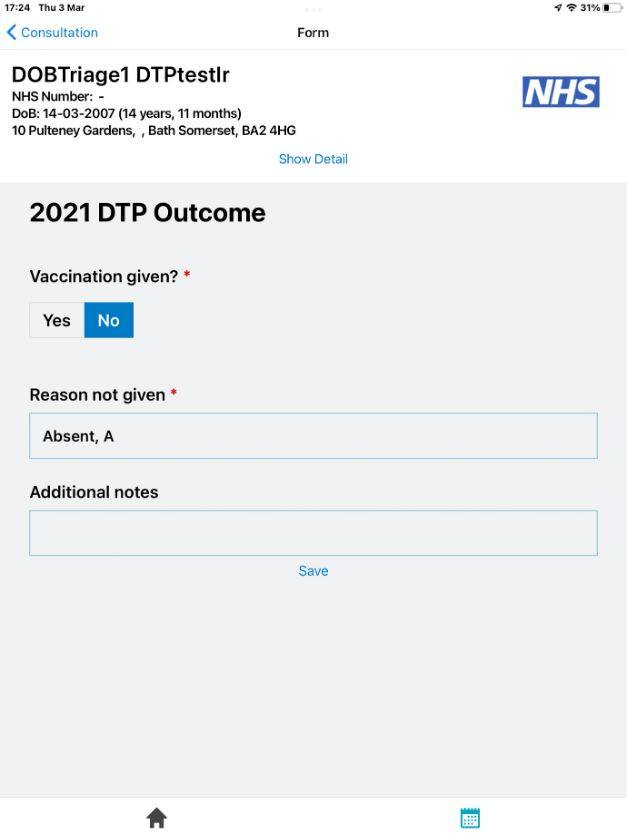 2.2 Catch Up Clinic Millfield 4th March 2022.
As the patient DTPTestLR, DOBTriage1 was previously outcomed as absent, at the new clinic the vaccination status is reset to not processed and will appear in the WAITING
The clinician can see the consents given by the green tick but vaccination has not been given due to the red cross in the outcome column.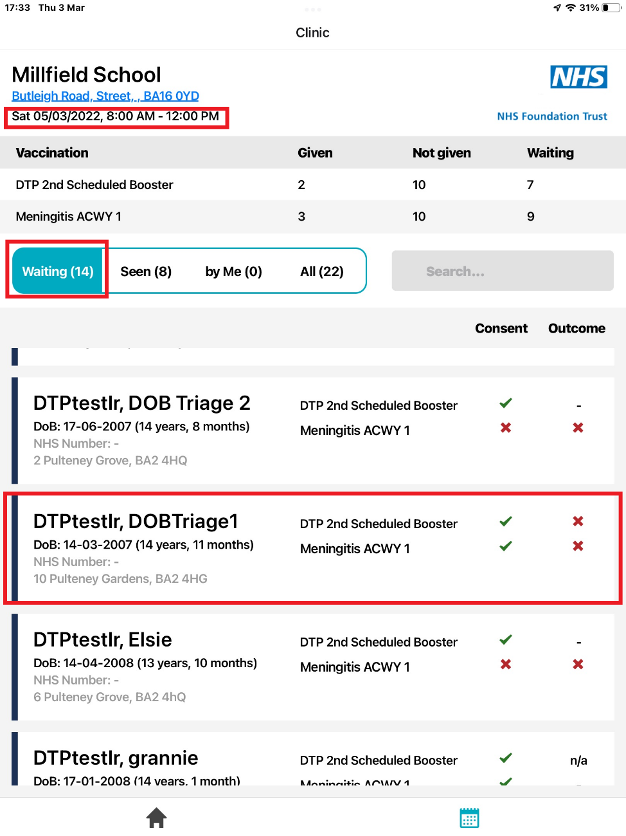 Select the patient DTPtestlr,DOBTriage1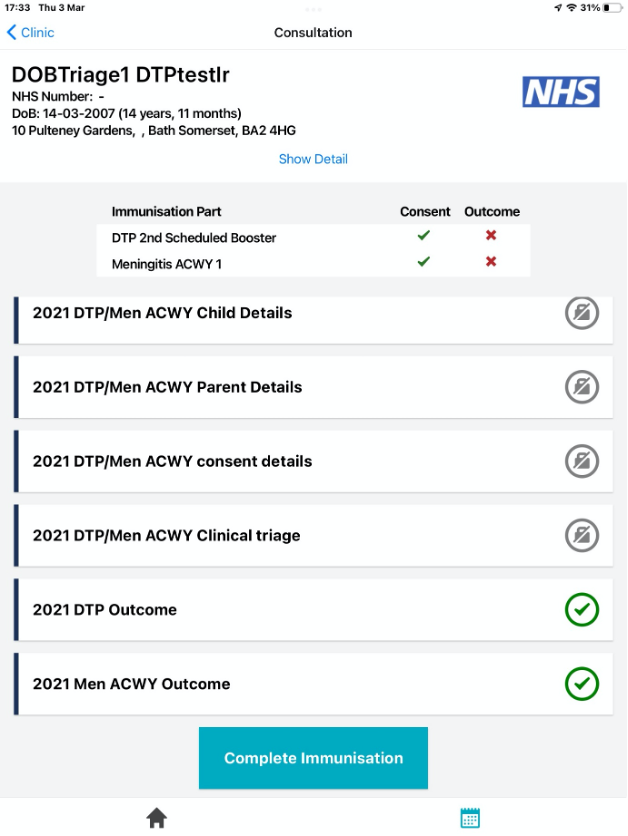 Open the DTP Outcome and you will see the previous outcome.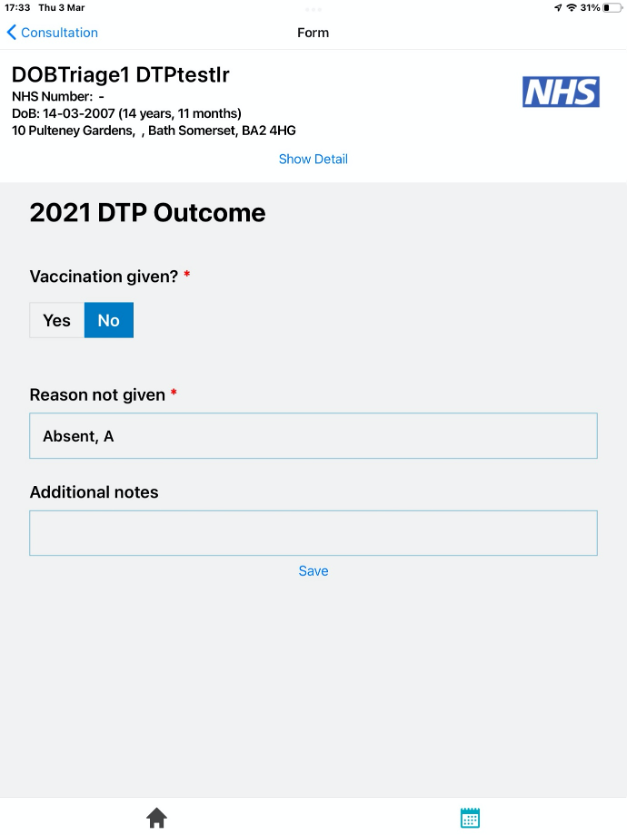 If you are ready to vaccinate the child you can change the vaccination given from NO to YES and complete the batch number, expiry, etc and Select SAVE.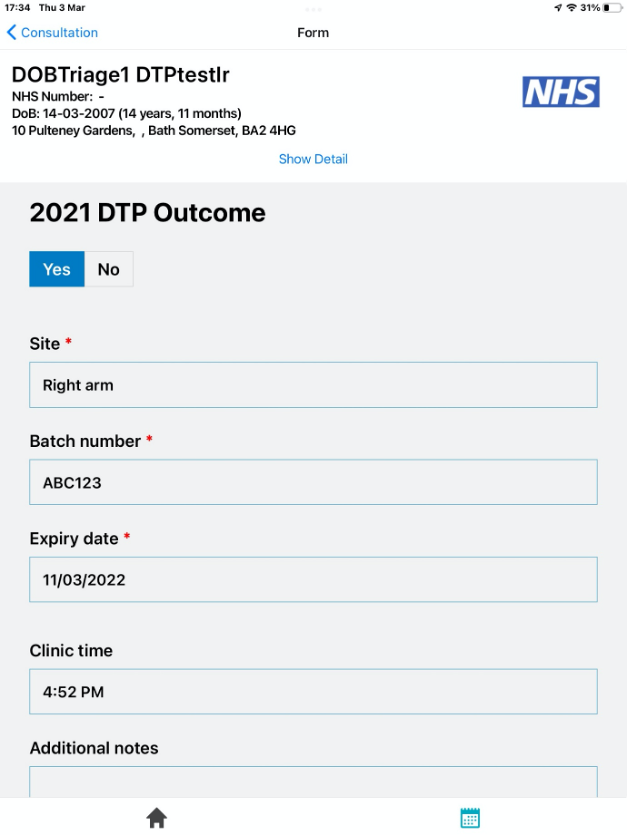 You can then do the same for MenACWY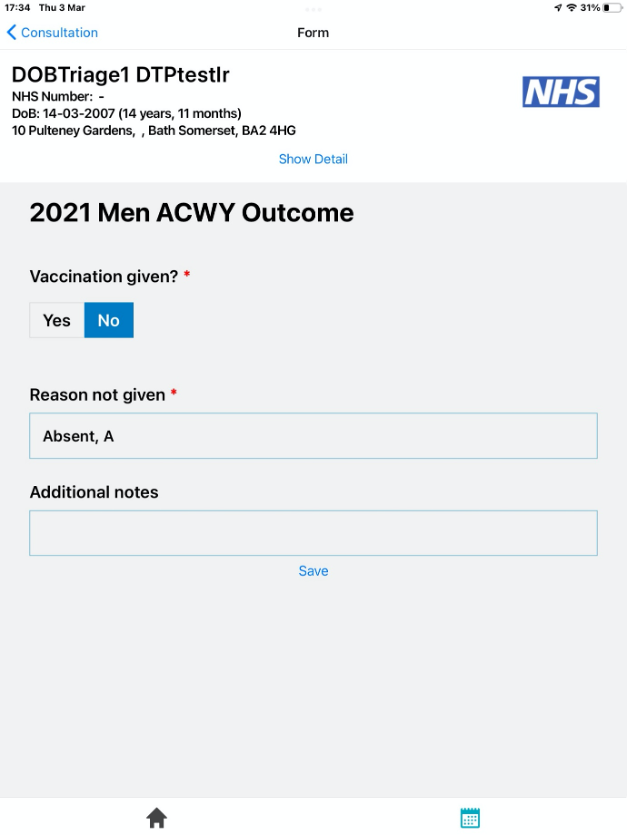 Change vaccination is given from NO to YES and complete the vaccination details. Select SAVE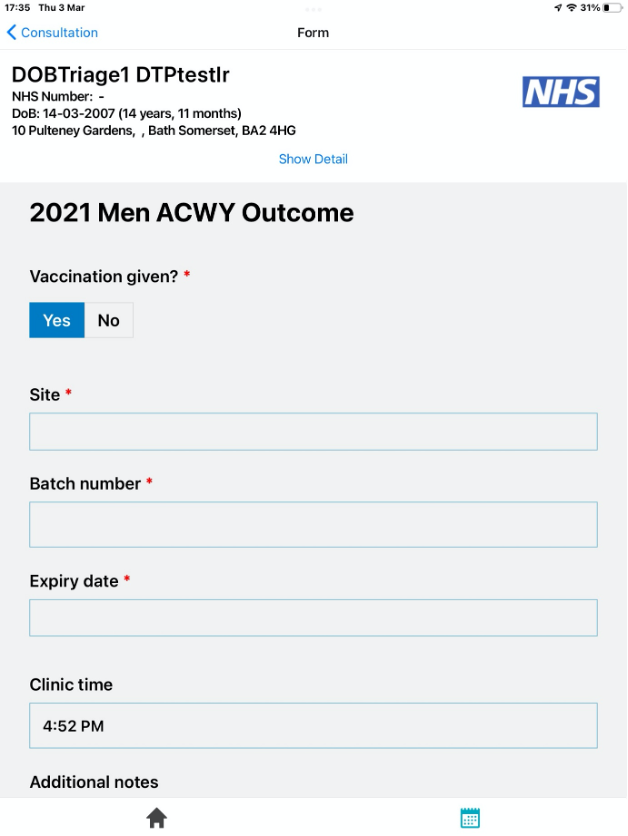 The patient will move to the SEEN List.