Introduction
This guide explains how to outcome referrals for the DTP/MenACWY vaccination programme, specifically if the child is as absent, unwell or refuses the vaccination.
School Clinic
Select patient DTPTestLR, DOBTriage1.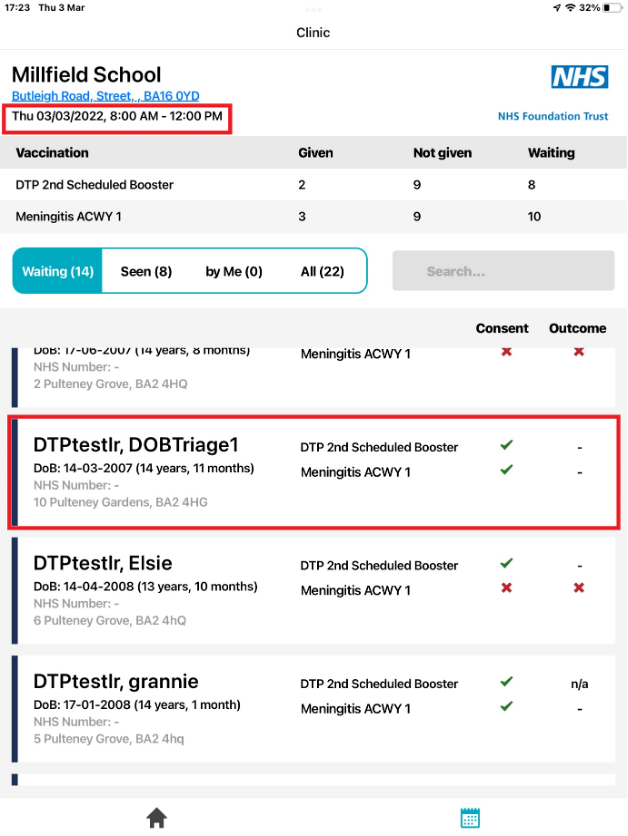 This will open the patient record and you can see child details, parent details, consent details, triage details, DTP outcome and MenACWY outcome.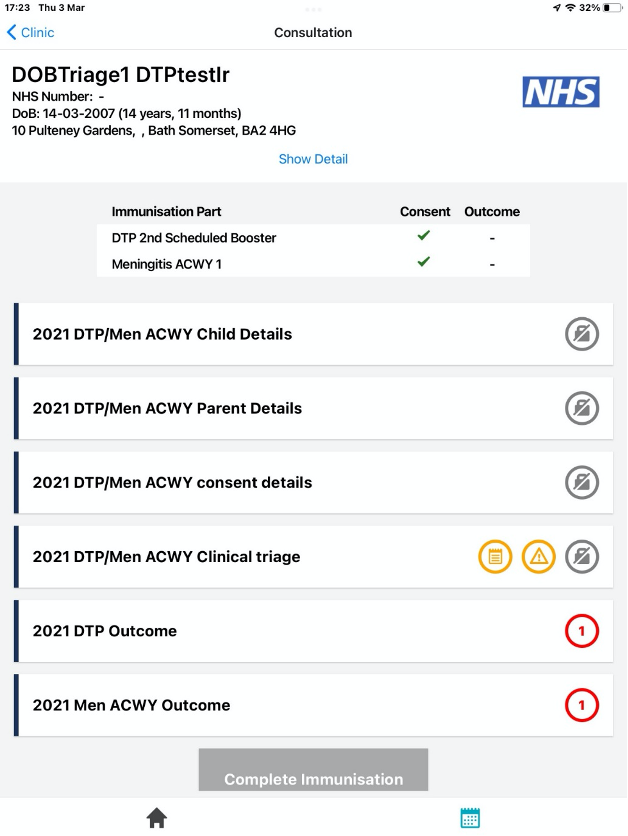 Outcome both DTP and MenACWY as vaccination given NO.
Give the reason the vaccination was not given.
Select Save.
Complete Immunisation.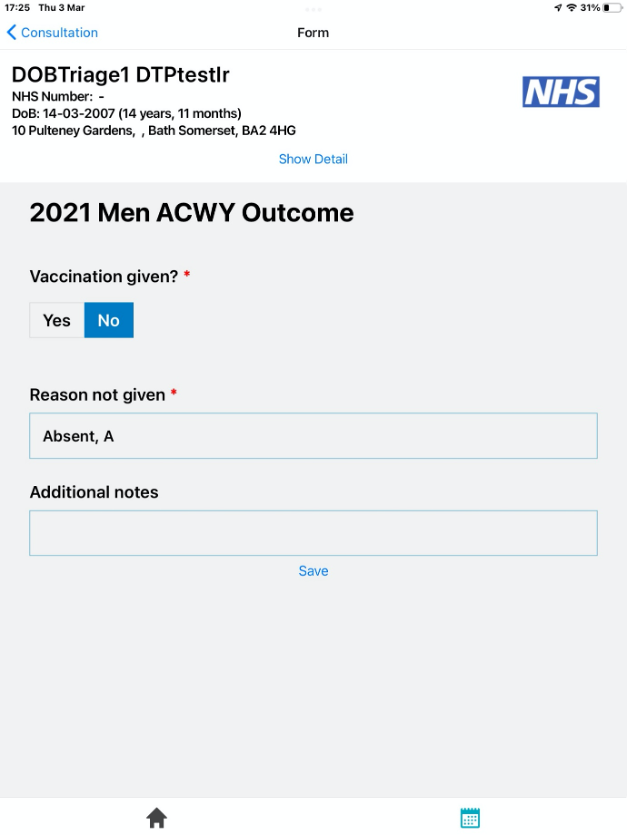 2.2 Catch-Up Clinics
As the patient DTPTestLR, DOBTriage1 was previously outcomed as absent, at the new clinic, the vaccination status is automatically reset to not processed and will appear in the WAITING LIST.
The clinician can see the consent given by the green tick, but the red cross in the outcome column will show the clinician that at a previous clinic, the vaccination has not been given.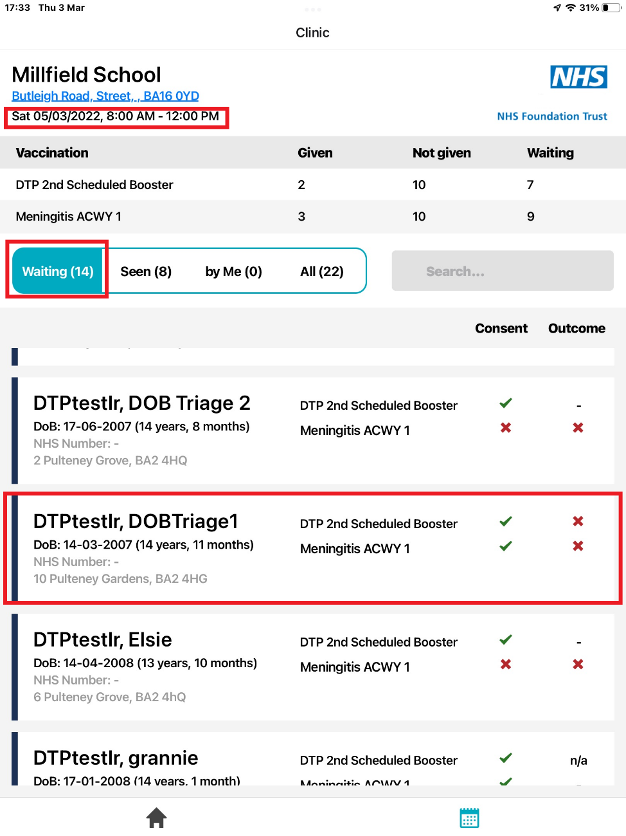 Select the patient DTPtestlr,DOBTriage1 to open the patient record.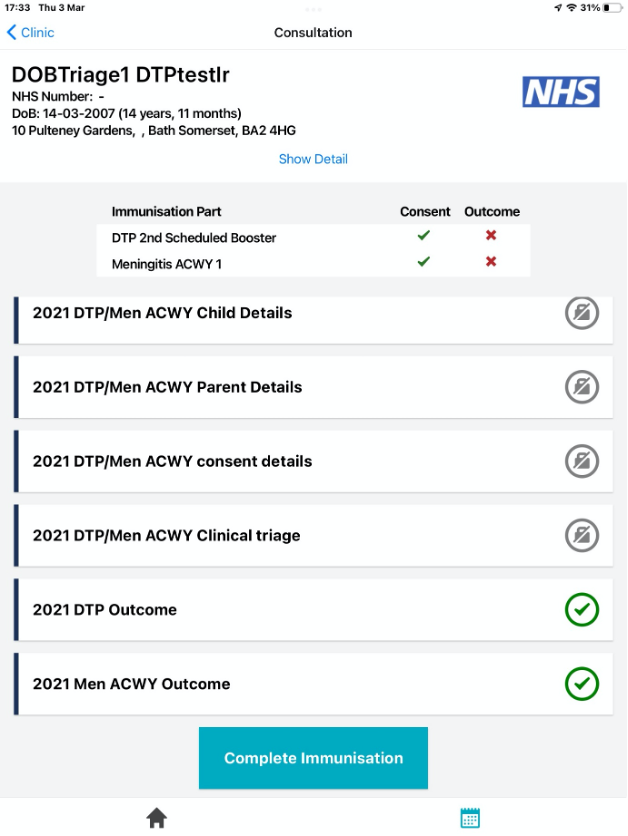 Open the DTP Outcome and you will see the previous outcome prefilled.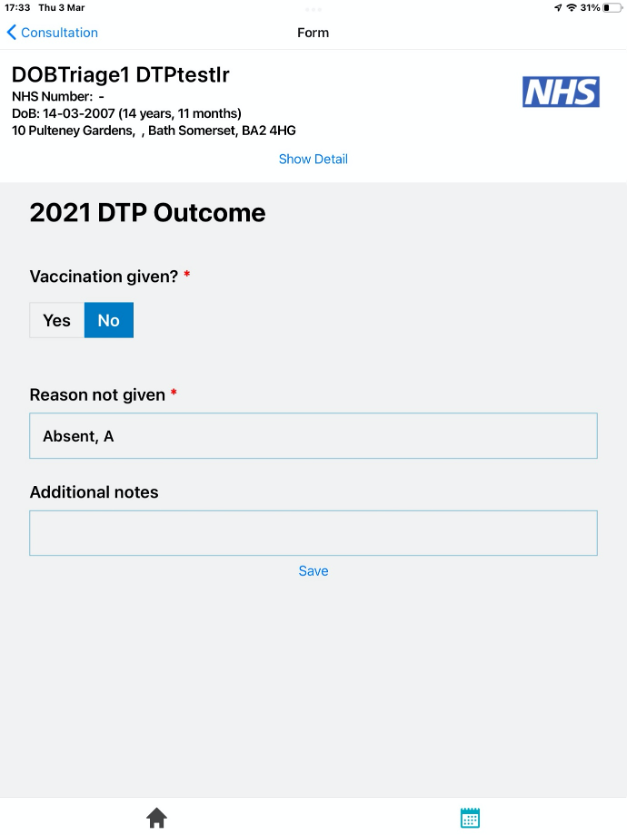 If you are ready to vaccinate the child you can change the vaccination given from NO to YES and complete the batch number, expiry, etc and Select SAVE.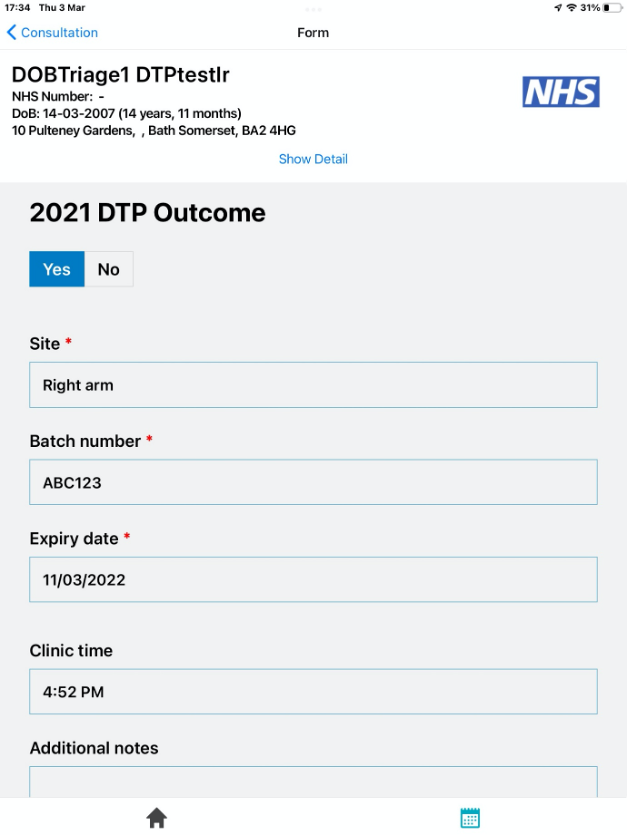 You can then do the same for MenACWY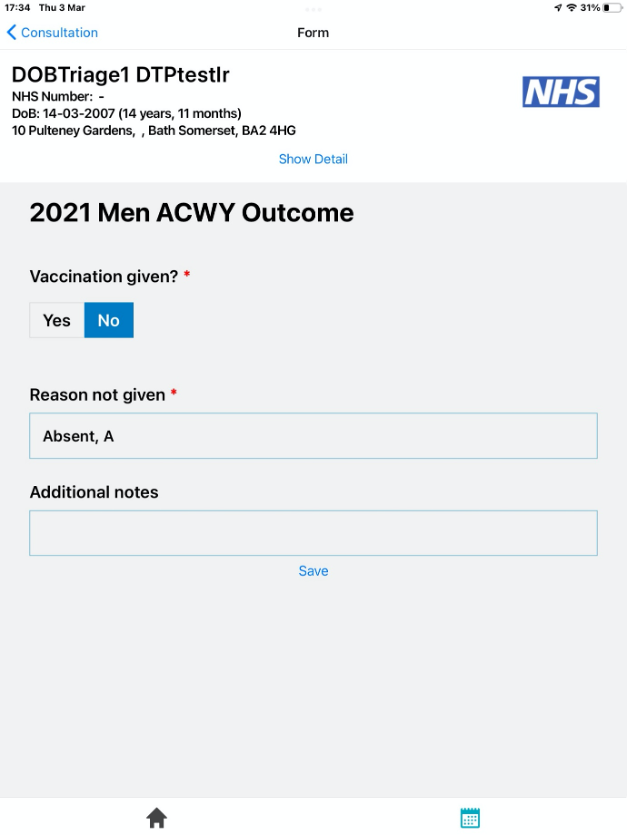 Change vaccination is given from NO to YES and completes the vaccination details. Select SAVE.
Complete immunisation.
The patient will move to the SEEN List and SEEN BY ME LIST.