If you never activated your account before, there might be a few reasons why you are having issues logging into RIVIAM:
1. Your initial activation code expired. Activation codes last only for about 12 hours. If you never had the chance to activate your account during this period of time, you need to request a new activation code via using the link "forgotten password" on the home page and follow the steps. (Check on your spam or junk mailbox if you haven't received the activation code email).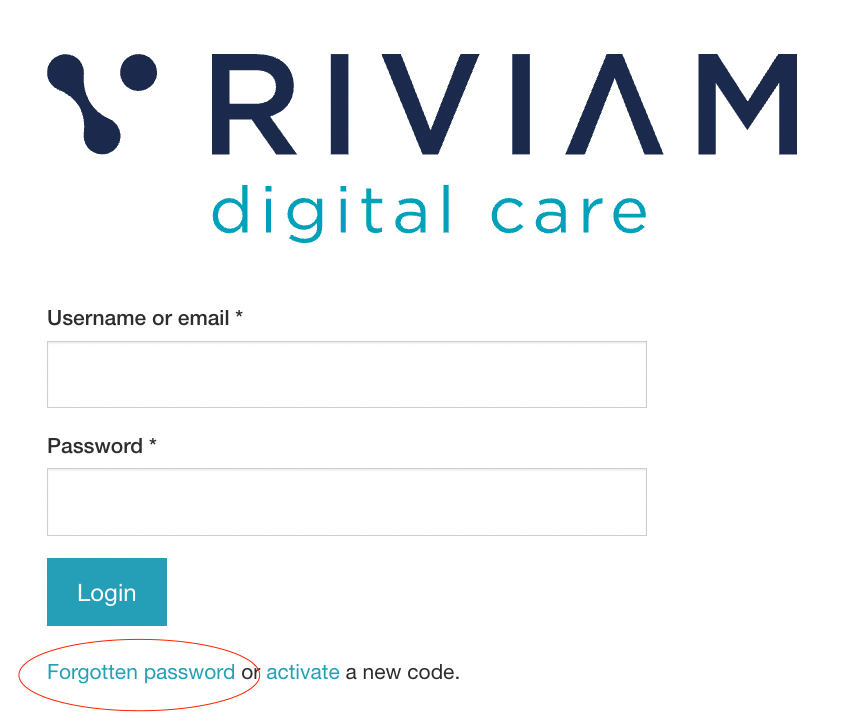 2. You are using the wrong link. Your direct manager should share with you the correct link to access RIVIAM. Please double-check if you have been sent the correct one.
3. You are using the wrong credentials. Either you are using the wrong email address to which you have been added to the system or you are using the wrong password. If you forgot your password, just click on "forgotten password" and follow the steps. If you think you might be added with the wrong email, please contact your direct manager or you can write us at support@riviam.zendek.com
4. You never received the activation code. If you checked on your spam or junk mailbox and you cannot see any emails from RIVIAM, you can contact us directly at support@riviam.zendesk.com
If you have activated your account beforehand and you are experiencing issues logging in, please check your internet connection and login credentials. If you are still having trouble logging into RIVIAM, then please email RIVIAM Digital Care at support@riviam.zendesk.com