If you are getting "Error: Failed to find your username or password", this means your credentials or password are not correct. Try to log in again.
If you still can't log in, then please request a new activation code using the "Forgotten Password" under the Login button. This will automatically send a new activation code to that email address. Please, check your spam/junk folder. Then follow the steps filling in the fields requested.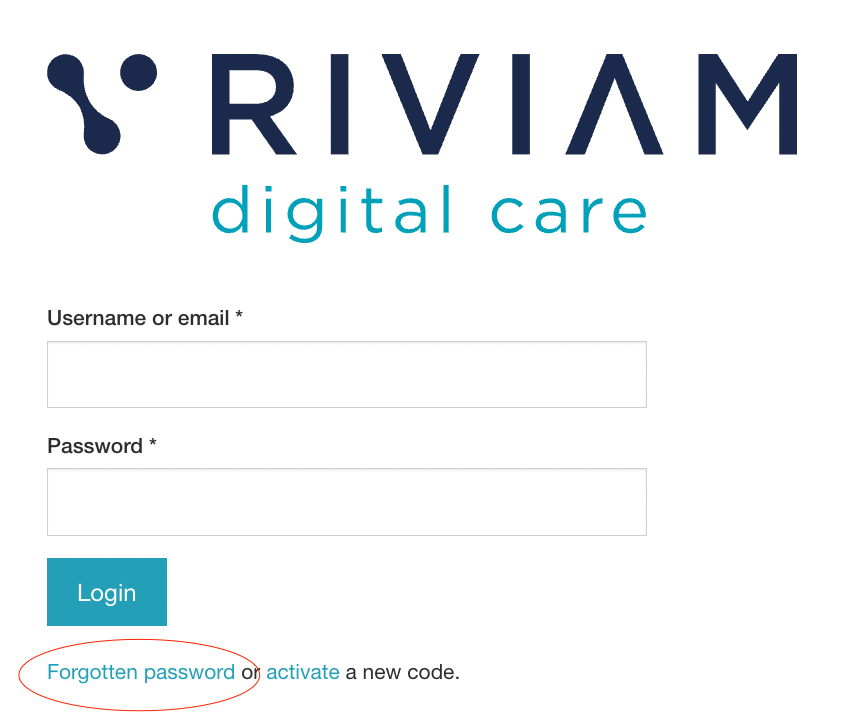 If after this, you are still experiencing issues login in, email RIVIAM Digital Care at support@riviam.zendesk.com.
Please make sure you are using a recommended browser as outlined here: What browser versions does RIVIAM support?