This section describes what additional capabilities are available in terms of viewing which people have booked onto which clinics, and seeing at an individual level, what location, and timeslot a patient has booked.
Viewing which patients have booked into individual clinics
To see what bookings are in place for a given clinic, use the Immunisations tab to select a programme: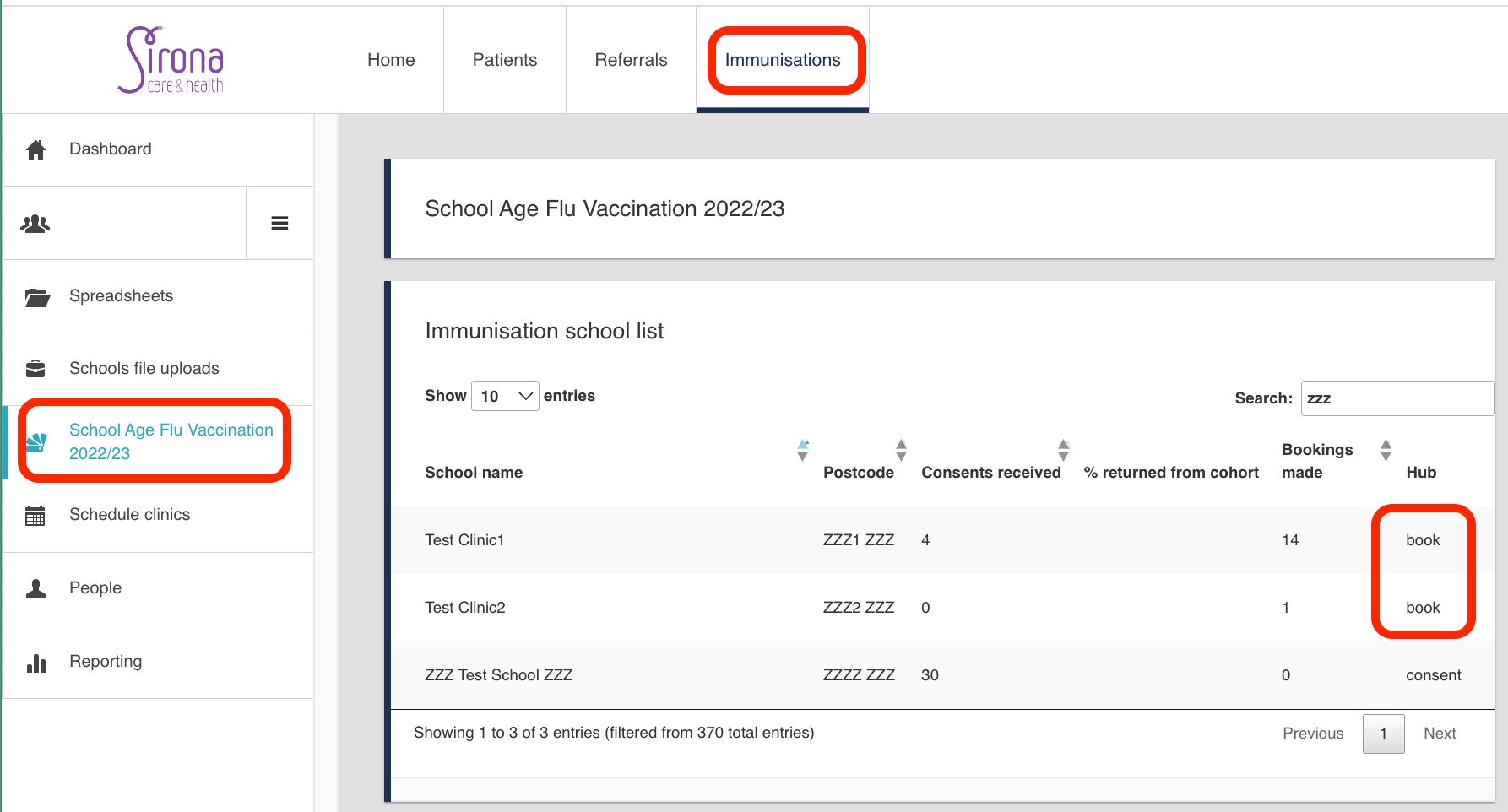 Then select the clinic venue you want to view. This brings up a new menu structure with a set of tabs across the top of the data:

If you click on the Clinic bookings tab, you will see all bookings that have been made, which can be filtered by the various columns: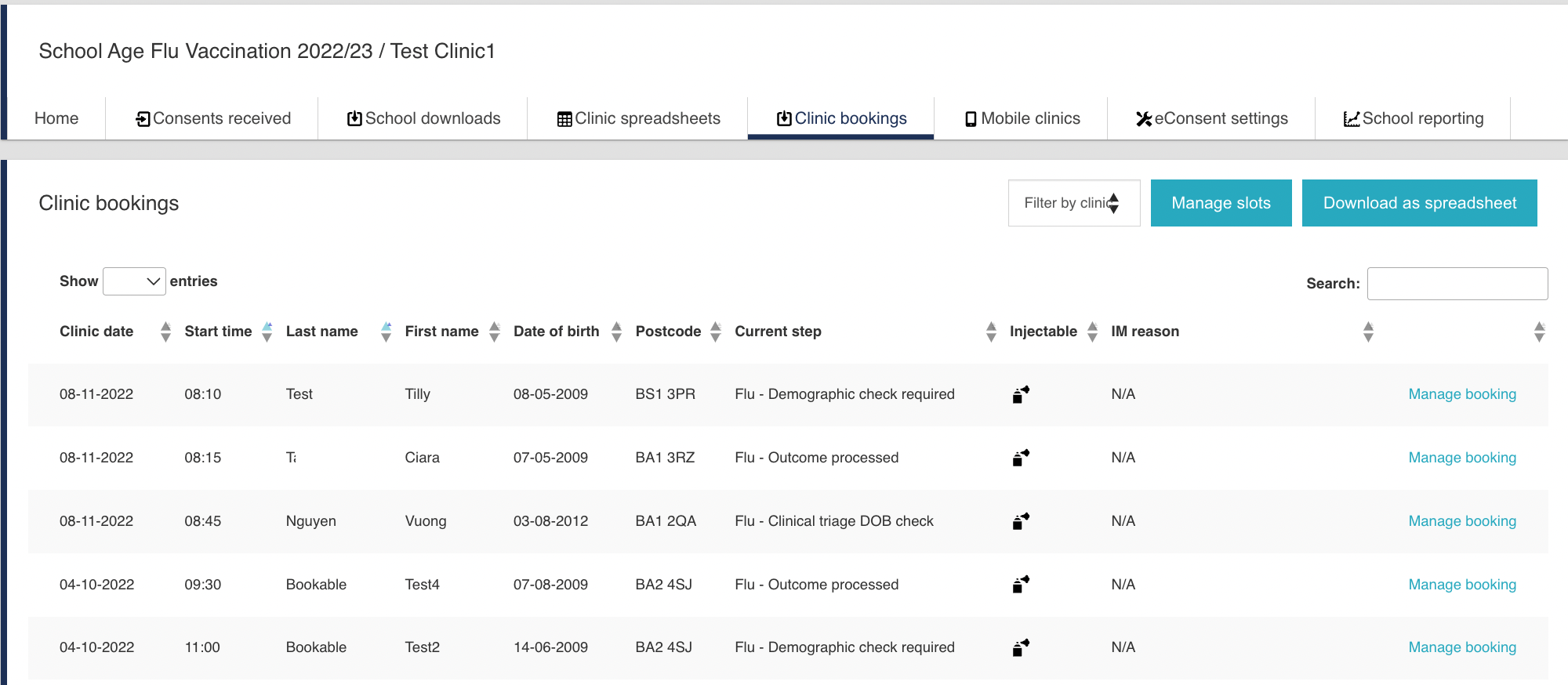 How to Manage Bookings
Log in to RIVIAM.
Select the Immunisations Tab.
Select the Immunisations Programme.
A list of schools will appear and you will see the number of bookings made.
Select the school/clinic.
Select the Clinic Bookings Tab.
Find the booking that needs managing.
Select Manage Booking (on the far right-hand side), and a pop-up window will appear.

Select the clinic date, select the slot and change/cancel the booking.