The following flow diagram shows the process to follow when carrying out Triage activities.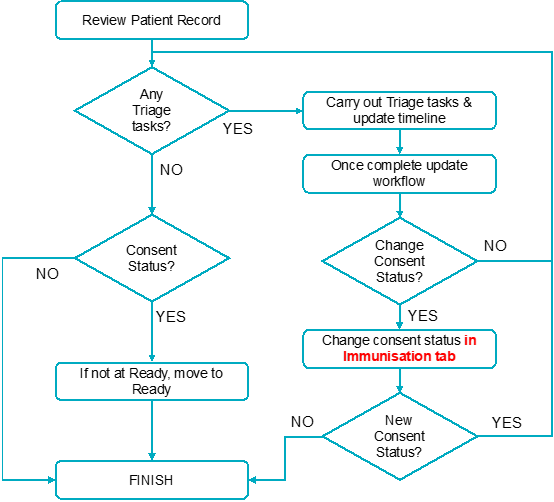 The process is quite straightforward – if an initial check indicates Triage is needed, you work through that triage, and once complete, check for any more. You keep working through it until all triage has been completed. As you go through the triage you are able to record any details, which appear on the patient timeline.
If at any point your triage checks require that the consent status needs to be changed, this MUST BE DONE in the Immunisations tab. Changing consent status here automatically updates the workflow.