For a typical Immunisations User, the Immunisations dashboard would be the main focus for clinicians and administrators. From here, you can drill down into each immunisation programme and beyond that into specific schools and then into individual patients.
If you want to find individuals, you can do this using either the patients or referrals dashboard. In addition, the referrals dashboard can be used as a landing point for managing the triage of patients across a number of areas.
The left-hand navigation bar is useful for moving between areas and functions without having to go back through every step again for each patient.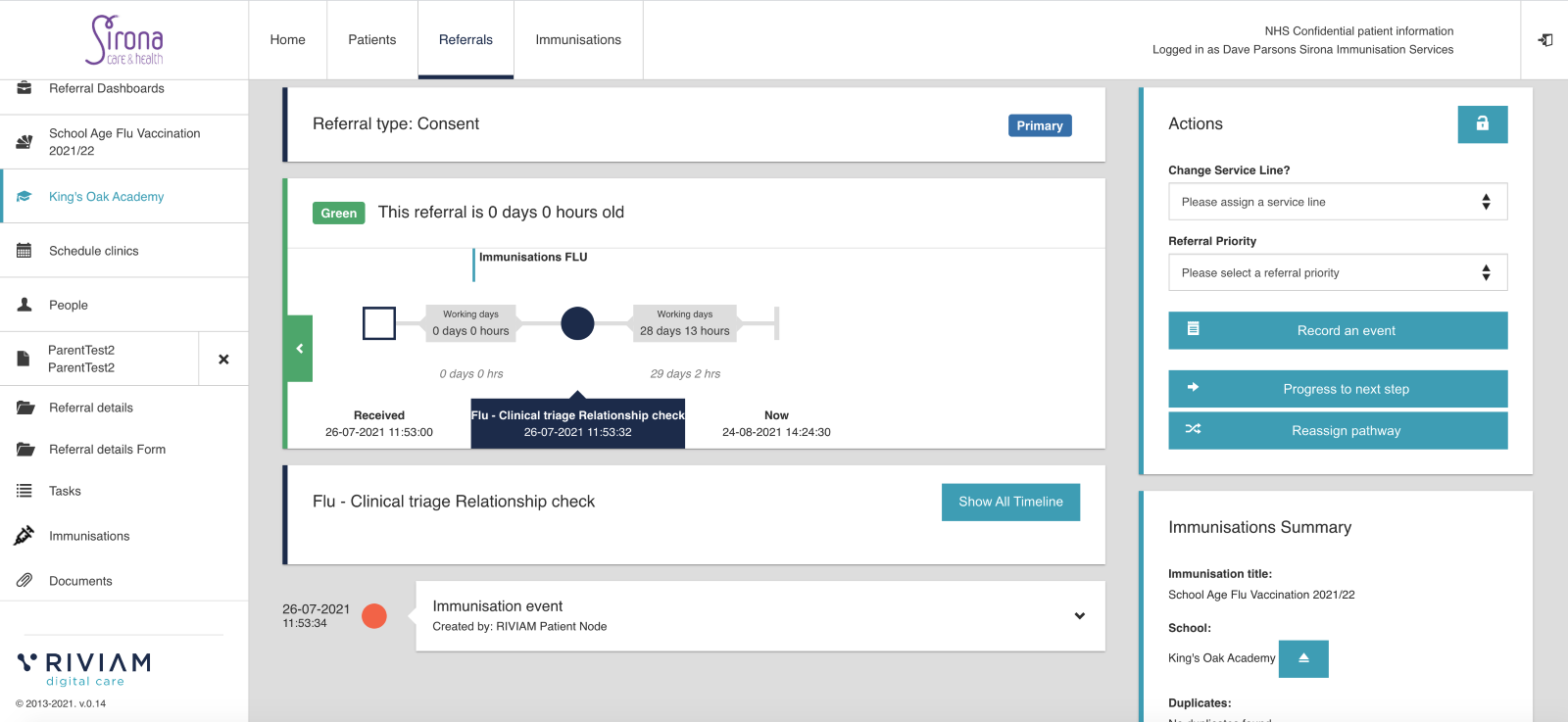 In this example, from a flu program, you can click on "Kings Oak Academy" on the left-hand navigation menu to get back to a school-level view and choose another patient record from the same school to view.
From the left-hand menu, you can easily drill down deeper into this patient - referral details or the immunisation record for this current patient.