When you want to progress to the next step (either a step within the current triage, another triage, or to show that the patient is ready for immunization), there are two ways to do this.
If you also need to change the consent status (from YES to NO, or NO to YES), then you need to follow the instructions in section 7.
Otherwise, carry on and follow the instructions in this section.
The starting point is selecting the patient, and we will use the same patient example as in section 5. Having selected the patient record from the triage queue, we see the following details: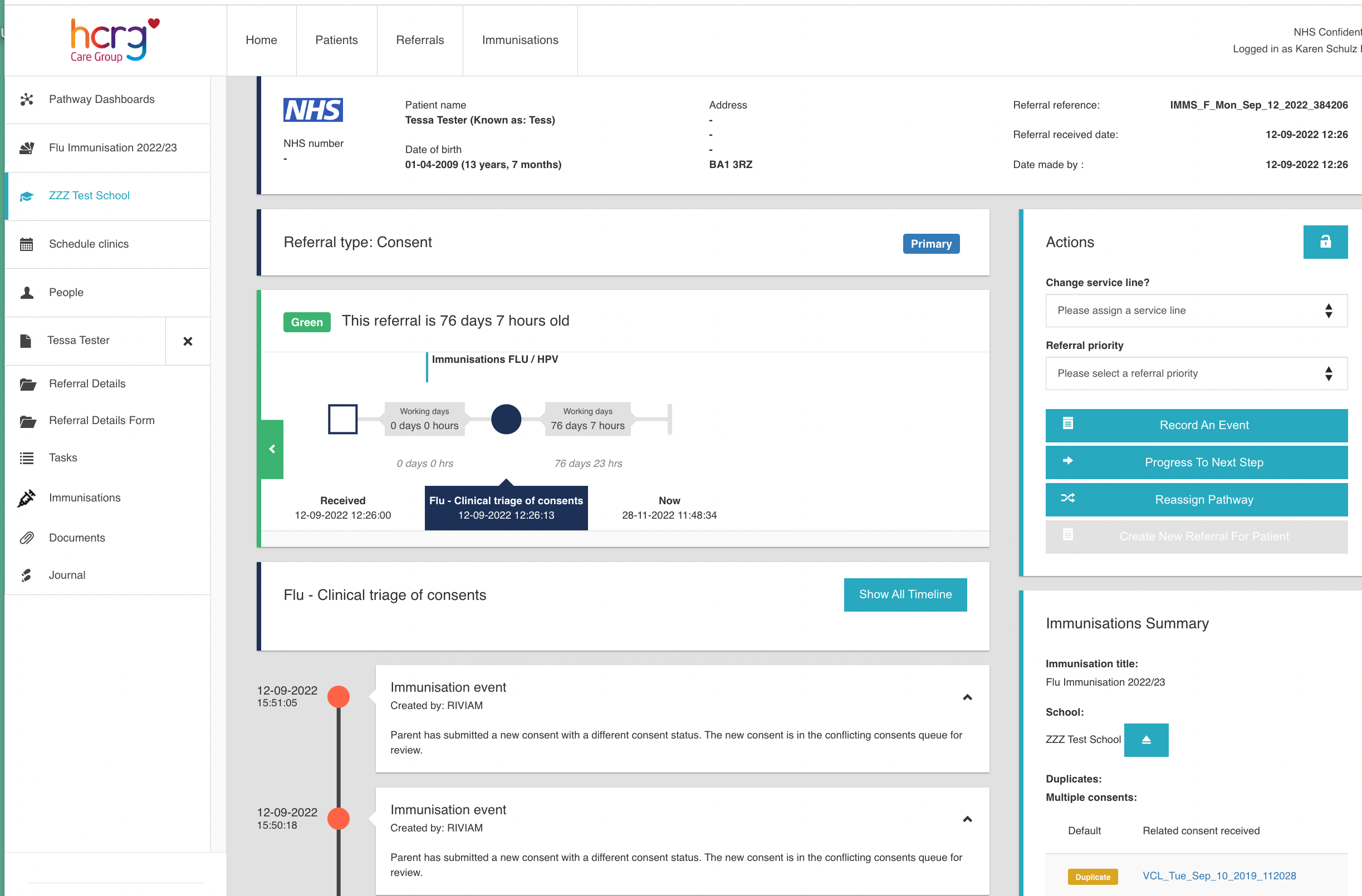 We want to show that clinical triage is in progress – so first you click on the Progress to Next Step button: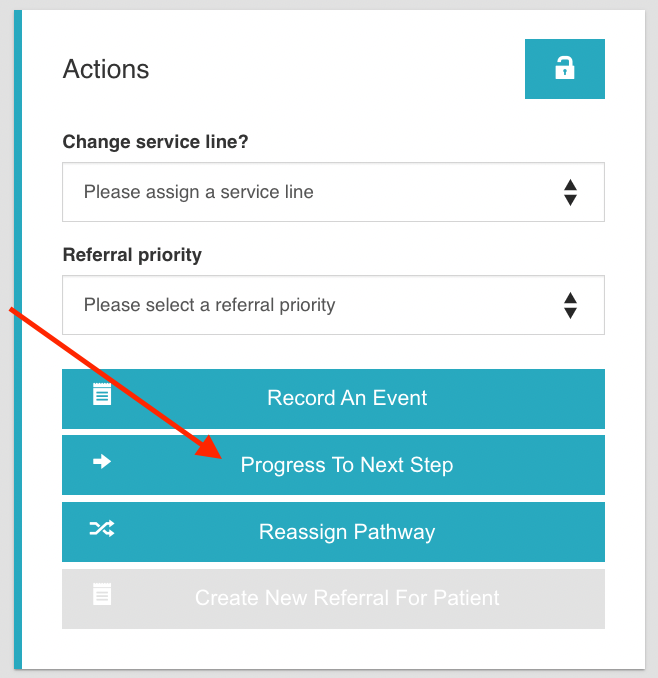 which brings up the following screen.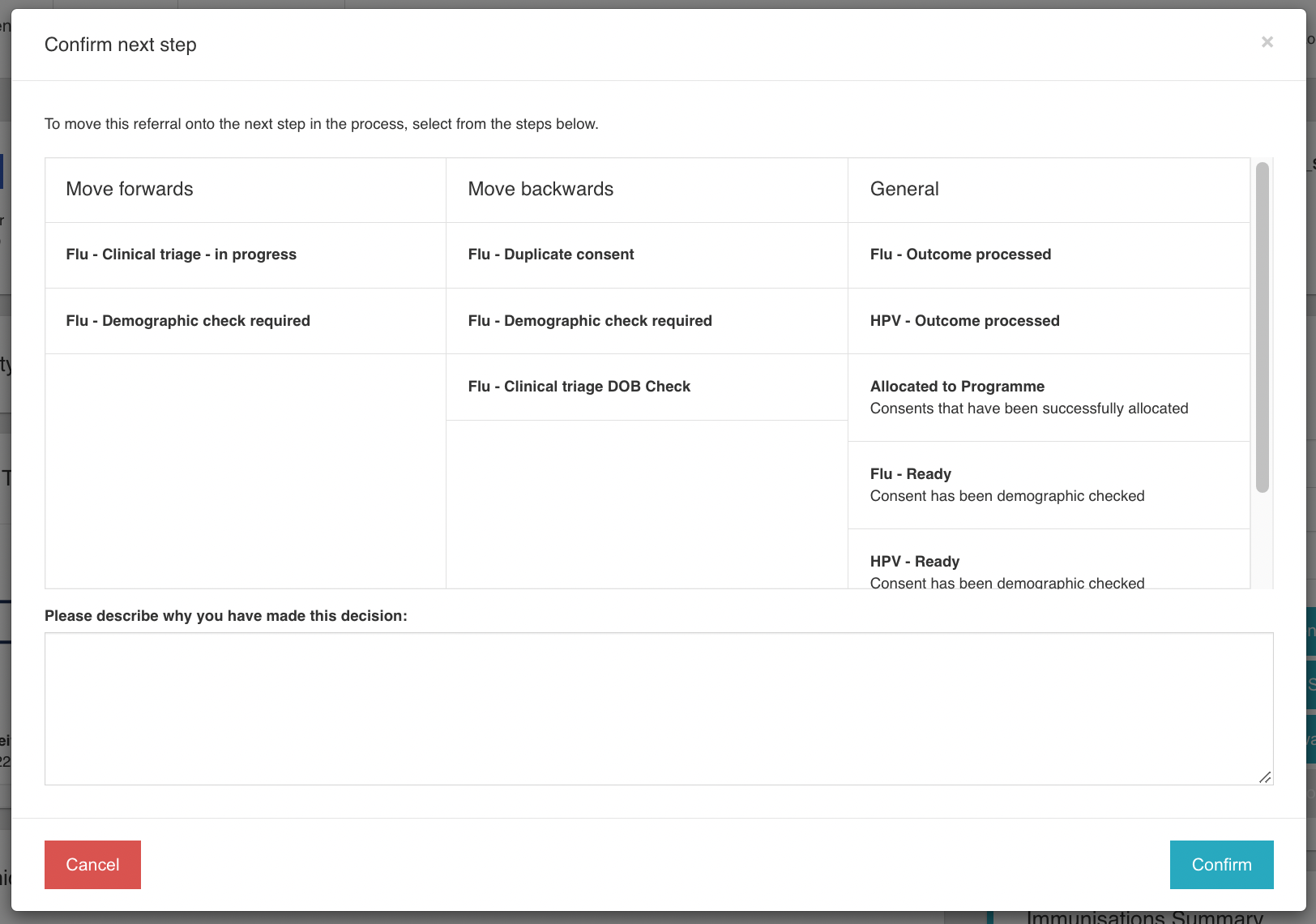 You then click on the desired stage you want to move to – you can move forwards or you can move backwards. Having selected the option (indicated by the blue button in the above picture), you should also put in some notes as to why you have made this decision. Pressing confirm updates the patient referral timeline: