To do this, you would use the move school functionality.
A new clinic can be set up as a new school on the school list, and you can allocate any unvaccinated child to that clinic. You need to access the referral in question. On the right-hand side menu, on "Immunisation Summary", next to the school name, you will see a white arrow as seen here: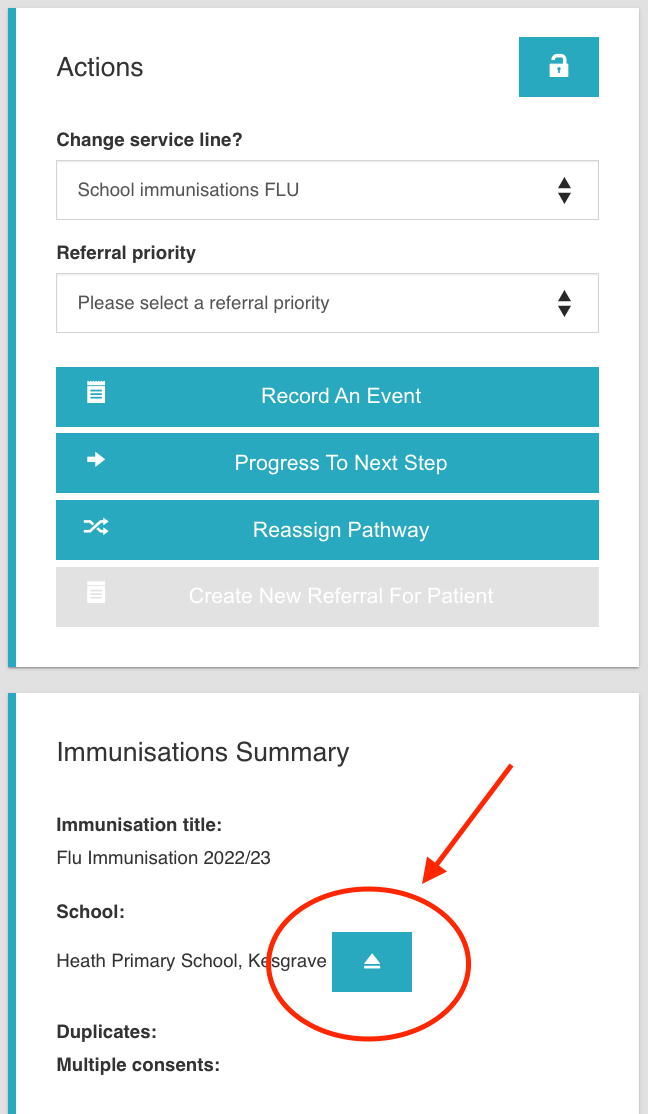 Click on that arrow, and a new pop-up window will appear. In there, select the clinic or school needed. This referral will now appear on the new clinic or school list.