Log in to RIVIAM.
Select the Immunisations Programme.
In the left-hand menu select Schedule Clinics.
Select New session.
A pop-up window will appear: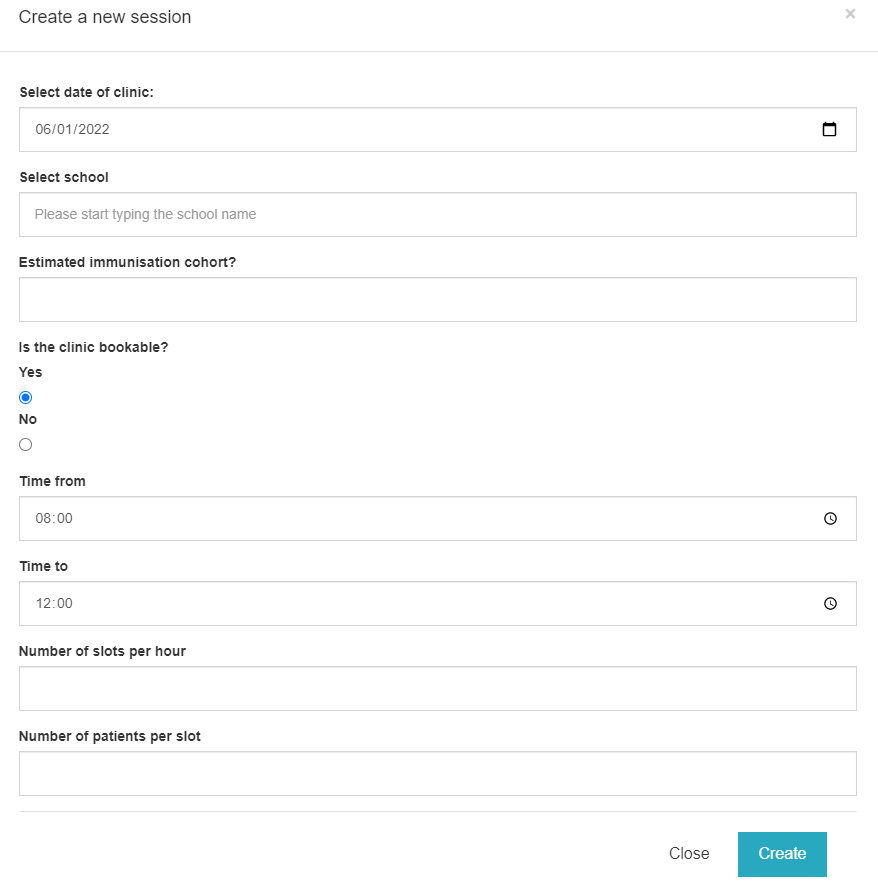 Select the date of the clinic.
Select the school
Enter the estimated immunisation cohort.
Is the clinic bookable – select 'yes'.
If the clinic is Flu IM Bookable - select 'yes'.
Enter the time of the clinic.
Enter the number of slots per hour (for bookable)
Enter the number of patients that can book into the slot (for bookable clinics only).
Select Create.