This step is where consent is obtained from parents/guardians of children and vulnerable adults to receiving the immunisation from the specific programme.
The diagram below shows the typical process steps.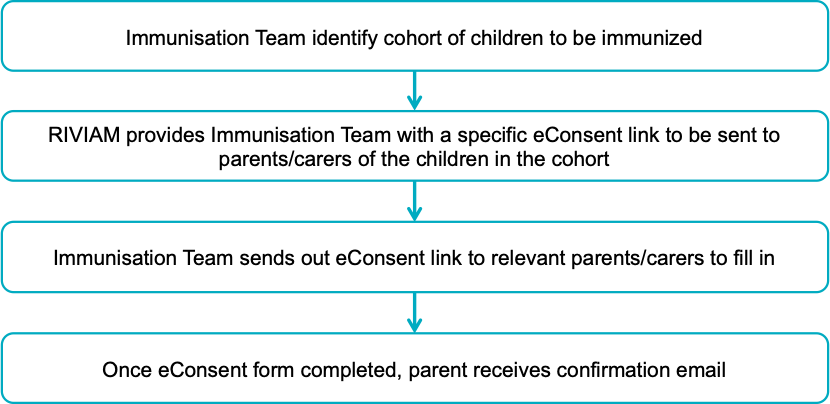 Once the Immunisation Team has identified the cohort to be immunised (which could be through schools or independent clinics), RIVIAM provides them with a link to an online eConsent form.
The Immunisation Team send this link out to the cohort needing immunisation for them to fill in. The link takes the parent/guardian to an online form that varies in terms of information captured around underlying conditions and allergies, depending on the programme being run.
For some programmes, there will be an option (typically for clinics) where parents/guardians can select/book an immunisation centre and timeslot.
Once the parent has filled out the form and submitted it, they will receive a confirmation email and text message.
As parents/guardians fill out the form, the answers they give will be used to route the completed consent form for any appropriate triage, which is described in the next section.