This step covers running clinics, using either the spreadsheet or the RIVIAM app. The workflow is very similar across the two approaches, with the app providing detailed access to patient details directly in RIVIAM.
The key activities are the identification of individual patients, validating they are OK to be immunised and recording the details of the immunisation outcome. The final step is the uploading of the immunisation outcomes to RIVIAM.
The steps they will follow are in the diagram below.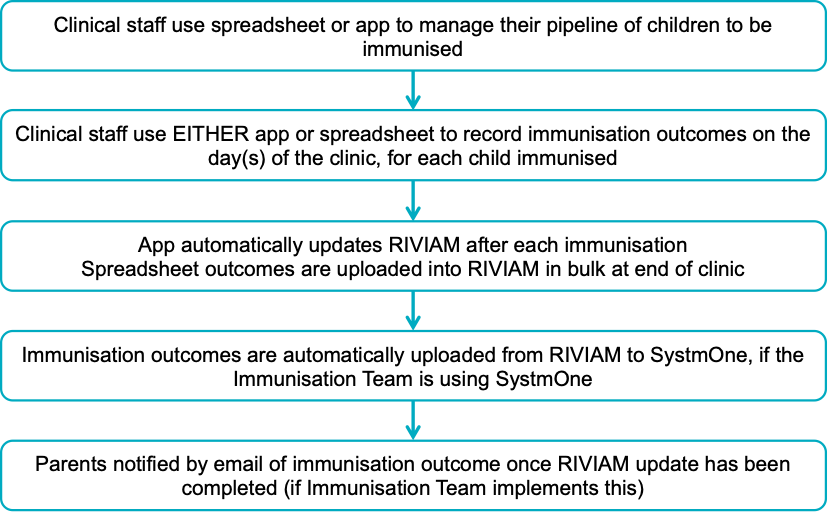 Having decided which approach to use during the clinics – the following steps need to happen.
Using the spreadsheet: The relevant sheet will be downloaded the day before each clinic, and provided to the clinical staff. They will use the data to validate people being immunised by reviewing consents, and then record the immunisation outcomes on the day. At the end of the clinic the spreadsheets will be uploaded into RIVIAM which will update all of the relevant patient records.
Using the app: The clinical staff will all have access to the patient data for that clinic. They can review consents and make any updates online. They can also record immunisation outcomes for each patient which will automatically update RIVIAM in real time.
Once RIVIAM receives immunisation outcomes, if there is an active link to SystmOne, then RIVIAM will update SystmOne.